---

---
"A man is as weak as smoke,
and in the soil he is destroyed;
it is here and now we are to live."
– Etruscan proverb
from 'Principles of Mentalist Poetry'
by Professor Jelena Pekar.
"All things that wither are sent but as guidelines;
The Earth's Lack of lustre thus outstrips its confines;
Escaping description, here all lies completed;
By feminine soul untruths' wiles are defeated."
– From 'Mystic Chorus' by P Mamrick
(a version of 'ho-Mustikós Khorós'
in 'Dr Tfar·dofski Te·ofilus: The price of a life (second part)'
by Yōkhā·nān Lup·ambulus bel-Ghudhan).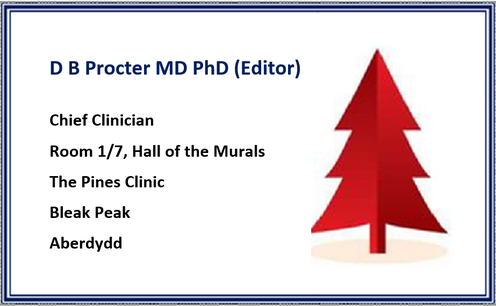 In remote lands over the Hallowed Gulf (so runs the story I've heard), Daud (according to his own words, which he recited to me during the very long but enchanting talk-and-listen sessions that I was forced to endure in Room 1/7 almost every day), had been worrying that his sister, Jelena, the 'extra-terrestrial princess', would leave him in the end. when she married Stjepan. And then – horror of horrors! – he would have to grow up, as it were, and mature. He was correct to some extent, as Jelena was on the verge of becoming a famous poet by the time their Father died in suspicious circumstances, and so she left the family home to travel and teach throughout the world over the Seven Sinful Seas. She is by now, would you believe it, a chaired professor in Aberdydd Poly-varsity, and we use many of her revolutionary methods, and especially 'mentalist poetry,' to good effect here [1]. 
Regarding Stjepan, of course, Daud was incorrect in a way, and without being too coarse, the former had his own problems with identity, and otherwise, including addiction to substances from foreign parts such as 'stunning spice,' made from monkey droppings. I cannot claim a speck of knowledge about, or the least experience of, such a disgusting substance; the ones we use most often here in the Clinic are pure, unadulterated, and a lot more expensive; they are of clinical quality, could we say? 
In any case, I have reasonable evidence by now that Daud was spirited away to Aberdydd from wherever he was hiding by the Old Soldier soon after his father departed to the Black Pools of the Nw Yrth. (Or maybe it was his acquaintances, associates, childhood buddies, partners, or undercover operatives who did the job.) Unfortunately, according to Jelena's account, she would be much too busy to visit her brother ever again, and there would not be much contact between them in our lovely sea-side town either before he went to meet his forefathers.
'Losing' his sister was a shocking blow to Daud's spirit (he was using the name David by then, a practice based on his over-the-top love for Aberdydd), and he responded terribly. He had been doing his level best with us in the Clinic to start, but he was fundamentally a rebel, and he wanted to translate works by Shake-a-Shaft and Mamrick into Kimbric rather than study the appointed courses. Of course there were other youths too, orphans, and ones with strange talents, and so on, under our care here at the time. But as usual David was not very fond of his fellow-pupils at all. 'Zed-Men' was his mocking name for them, as they did not have the same powers as he did, in his opinion. More than anything else he used to complain about the lessons in pure and applied numerology and suchlike, remembering distasteful things from his childhood overseas, probably.
But these were not the main courses being provided here at that time. To be totally correct, we were concentrating on topics which are much more useful for our would-be super-heroes, such as scientific astrology, practical alchemy, transformation studies, and mental manipulation, which were taught by the Old Soldier who was working for the cause before he ascended to glory. Well, I am guessing that that was his intention from his last words, namely, 'Pure is a man's soul, Life nought but a trembling flame, Which dies as it rises,' whatever that means. 
David expressed his dissatisfaction towards everyone and everything, and especially towards the 'oppressive hordes of the hateful authorities' (whoever they may be) through defacing the buildings around Aberdydd Poly-varsity, and this very Clinic, with symbols of the rebel forces from the old Motherland. And in every one of his adventures, David received constant support from the man called Steffan Grossmann who was volunteering here in the Clinic.
Steffan, who is sad, wise, and enormous, should have become a holy numerologist working for the World-Wide Church after leaving the Unitechnic, in the opinion of his Mother, who is as pure as driven snow. Then, he would govern the Universe (or an important region of the Earth at least) from Emerald Town, correcting mistakes, and replacing disorder with order. Before he disappeared as suddenly as a thief in the depths of the night, his absent Father believed that he should go on to earn fistfuls of filthy lucre (not to mention the legal tips, and the usual and unusual bribes), through serving his country and his compatriots as People's Representative in Government House.
As it happened, the three of them were terribly disappointed because of the disastrous and short-lived adventure in the so-called Noble Academy (one of the many minor, penurious and lacklustre offshoots of the Venerable Institutes of Higher Learning, which is no less sordid, libidinous and scurvy for all that). After suffering a nervous breakdown because of his misadventures and use of illegal drugs, which caused him to be plagued by terrifying visions, and, on occasions, to try and kill himself, he created a highly-developed fantasy world based on horror-comics. He used to tell his stories to David before they were eventually published in the underground press. 
One of his worst outrages occurred when David 'kidnapped' his faithful friend, and escaped in a stolen white van, fleeing from the Patriotic People's Militia (and some Armed Vicars) in the early hours of the morning. I have not been able to discern what kind of relationship existed between the two lads as Steffan will not explain. Were they sparring partners, fighters for freedom and peace, rebels without cause or clue, members of some new-age cult, brothers in the war to survive, or just silly boys who should have known better?
Several things are sure, however, namely: that Steffan could not decide what to do with his life, having experienced considerable trouble whilst trying to study at the Unitechnic; that he was hoping to find inspiration regarding his future and direction in life; and that he was experiencing a mixture of joy and terror from getting to know his sister, Helen, who had, strange to relate, just come to the Clinic without warning as a 'trainee mentalist' (those are her words, not mine). 
One need only say that the two lads had very colourful ideas based on the comics of which they were so fond, involving Transforming the Whole World in accordance with the teachings of two weird groups of otherworldly beings who could interfere with the life and fate of everything on the face of our round Earth, and who would do so at the least excuse. As well as that, there were in the antics of the two of them, elements of magical practices which were devised by the lads themselves to all appearances. I am not sure whether they succeeded, through their games, in creating a real imaginary world, as it were, populated by characters, events, history, and languages. 
However, it appears to me that substantial confusion existed in David's mind about the true nature of Steffan's personality. It is likely that the former often thought that the latter was Stjepan. Never mind about that, when the lads drove the vehicle into a tree, David's memory was upset even worse than before, and he lost his former sense of self entirely. The two young things were in a coma for an appreciable time, something that caused the Old Soldier to experience awful trouble for some reason I do not at all understand even now. And, very strange to relate, he was inconsolable when they recovered – from happiness, I would say, without a doubt, as I know him so well. 
From then on, David insisted on using the nickname Dai or Dazza (which makes me feel ill), and he tried to force Steffan to adopt a corresponding nom de guerre, namely 'Stezza' (which makes me cringe more). Furthermore, Dai and Steffan would go around the countryside like a pair of inseparable twins, organising free dance-parties here and there, contrary to every rule set by the Local Public Committee (not to mention the commands of the National Government). There follows a snippet from Dai's 'opera magna' or 'alternative life-histories,' created using the technique called 'stwna' or 'pottering about' (occasionally under the influence of exotic pharmacological concoctions or participating in outlandish but most efficacious trance-inducing practices – such as screaming seyko-punk shanties, murdering the Kimbric bagpipes, or cavorting like a dust-devil), as part of his RRRR Treatment (that is, 're-evaluation, re-integration, restoration and re-creation').
Across the lambs a shadow falls, 
And furthermore, beside grove's wall, 
In old mute coomb (or maybe vale),
Where secret still, and steep, winds trail,
On hill, chock-full of withered pines –
So sullen – dumb – dark virtue's shrine,
Where, now, 'neath harsh-eyed gaze of moon, 
Live tribes of truly clueless loons,
In cottage poor, and mansion fine,
Oh Gods, they grow not wisdom's vines, 
(But bear, perchance, the seeds of lust)! 
From birthing-cry to death's last gust, 
They screech with pain from spectral scar,
Each day locked tight by word-charmed bars – 
By shadow red and bloody flesh –
Until returns fate's scythe afresh,
To hound them down through field and dell – 
And blood pours out 'midst flame-stream fell. 
If one man dies, then all survive;
Through him will human-kind all thrive? 
In this innovative method, perfected by me myself here in our experimental Clinic, the patient dreams, imagines characters, and invents situations without restraint – as if he were 'shepherding a flock of shadows' – and then he acts out the fantasy, in order to bring the secrets of the unconscious to light, and reach mental wholeness [2]. And it's fair to say that majority of Dai's prognostications were extremely accurate, after interpretation, to be honest. So, the story of Daud, David, or Dai, continues, like some graphic novel, from a viewpoint located here in the Clinic amidst the pines in Aberdydd. One must remember however that whilst one set of characters (Daud, Stjepan, Jelena and Ivan) are quite different to the others (David, Steffan, Elen and John; or Dai, Stevo, Helen and Jack) on the surface, there are many similarities between their personalities and their relationships, deep down – in my professional opinion at least. 
And I should know, and the course of my desires shall not be averted, despite how the Old Soldier tried to prevent me, to his own selfish ends. For I am the only man up to now, who has understood, and declared, the words of the Amasus Ritual to open a gate between our usual world of useful symbols and images, beautiful and magical, and some other world, which is fundamentally other, and full of horrors and wonders more real than reality itself, and who still lives yet!
*             *             *             *             *             *             *             *
[1] From "Principles of Mentalist Poetry" by Professor Jelena Pekar. — P.M. "Reality, in short, is all that happens to be the case, according to Steykhweydos. Despite the overpowering simplicity of this observation, some amongst the Thorlin aver that every participant in a situation imposes his own unique interpretation on it to such a degree that reality itself complexifies more and more. We live, therefore, according to them, in a 4-dimensional projection (maybe constructed from information on its boundary) of an N-dimensional 'manifold' or 'hodgepodge' which is an extremely fuzzy forest of ever-branching possibilities.
"Because of their convictions the Gormagons or Overseers feel justified in working constantly to establish a superstitious synedrion to maintain a state of synchronicities governed by an ominous oneiro-logic. There, every individual becomes like the last sailor on a sinking boat where the captain and crew have disappeared, waiting alone, and continuing to paint every surface grey, over and over. The sleepers, caught in this trap, play a game where they believe they avoid death, score points, and amass honour by forming permutations from a smorgasbord of possible proper nouns drawn from fields such as the arts, science and sophology. The number of such variations is enormous but finite, and when a competitor runs out of steam, the others will kill him and devour him, mocking, gibbering and howling. 
"The Gurus of the Gainless Game appear as youngsters wearing tattered coats, their faces like those of corpses, doubled over against the wind that spits pink venom to mark those chosen to die next. If one attempts to penetrate to the cardiac organ under the velum-like skin, he'll find only a cold, efficient pump. These sykovamps are desperate to record all the death-throes to feast on them compulsively and repetitively at their leisure. And so the crowd surges forward having scented blood, and fights to witness every step in a sinner's degradation and damnation with their own sore, swollen eyes. Look at them: their lips black with old wine and blood; their teeth yellow with tartar and tobacco under the scurvied gums; the nails of their mucky paws like hooked claws; their hearts racing, the veins in their necks bulging and the sinews standing out.
"The aim of Mentalist Minstrelsy Praxis is to cure this malaise. It does not, therefore, pretend to be the speech of the unconscious, nor the communication of angels, although it does rouse the strongest responses on occasion, for sure. Rather, it is a harshly honest practice which strives to awaken the gonads, the senses and the entrails and release the performer from the hobbles of this cannibalistic conspiracy."
[2] Many of D.B.P.'s ideas bear a striking resemblance to "dhuvèríbest kiwrokil yiwàntemol" techniques of "fisikosykotherapyutik" originating from Vzlkl Field-Hospital in  Klvkrt that were alleged to provoke divine visions and cure pestilent pustules through circumambient attention peripheralization. Indeed, those who know the score could reel off the names of all the cordials, narcotics, tonics, stimulants, hypnotics and sedatives being used, prescribed, and gobbled up in the Training Centre for Alternative Youth (or in the former Clinic) at all times of day and night by Steffan, Dai Procter, and, later on, Elfan. And without a doubt, these would have shocking and astounding effects. I myself can vouch for the fact that there were antics, capers, pranks, tantrums and miscellaneous other idiotic acts of all manner and mode going on there every time I'd call in on the old miscreants whilst passing through Aberdydd to visit Gertrude at Challavas. It was Elfan in particular who would cause the biggest and most dreadful disturbances in the blancmange of reality.
Although I never witnessed one of his performances with my own eyes, the after-effects would be imprinted on the atmosphere of the place forever as if there were numberless voices shouting in terror before being instantaneously silenced. And then those sensitive enough would without fail pick up the ākāshic signal like meat-clad transceivers whenever they entered the area. Here's a description of one of the uncontrollable but unforgettable visions that must have flooded straight from the head of Elfan Baldrog Bacster, Chief of the Superheroes' Union. It embossed itself on my tender consciousness one moonlit night whilst dozing on the banks of the Sweet-smelling Stream meandering enchantingly through the luxurious demesne's manicured gardens. Well, all I can do is quote the Ancient Etruscans before relaying my – insight – into this craziness: "quem tam dīligunt hay-Móyray ut in vēre vītae moriētur, prius dēmentant." [ó] — P.M.
Midnight. The Sun's dead and the Moon's hiding her face. The "nshave" ceremony is about to commence, and I am prepared to play the role of the "vdheve" shaman and snort the sacred snuff called "bdhevdhe" to instigate the pyropanoptic erotechnical philodemonics. And then I shall die and cross the Void to travel through the Quadruple Worlds. I shall see the blue sprites of Vdhadhe, the First World; hear the red, yellow, and green goblins in Mbneve, the Second World; smell the black, white, and grey denizens in Hlbordhe, the Third World; and feel the invisible phantasms of Shlende, the Fourth World. And then in end, I shall return to life in my own Realm, but no-one can tell who, or what, I shall be. My first intoxication-inducing sip of must-mead still shimmers in my memory, but now it's accompanied by the marrow-evaporating strains of seyko-punk and mixed with so many other thoughts – and substances. S – E – Y – K – O – I'm just so S.E.Y.K.O. – S Surreal; E Ergotic; Y Yogic; K Kenotic; O Oneiric – Oh, oh, oh, oh, OH!
Like a mysterotronic mosquito, I swoop to the realm of dhvo-Dhrewsh and the baking darkness of the eight inverted towers, where awareness is warped, and deceit, exploitation, rejection and lies are the everyday currency, and I feel so at home there. I take on the aspect of a pomaded vulpine, masked to avoid being blinded by oblivion's sands. And then, like a wily wasp sweating love-hormones, I begin to court the Crazed Couple, Dom Zhraydha Hroykhryo and Dome Ghawdhkhu Khewkhwe. Even though they cannot gaze upon my irresistibly handsome muzzle, they titter and wail as they fight to caress my amber coat. We embrace (let us say) for days as sticky as liquorice, frosted with the sugar of expectant ecstasy. As dhvo-Dom gurn and writhe, I wrest myself psychically from between their passion-enflamed thoraxes and pilot my ideation into the Rotunda of Dejected Segregation using the Thieving Charm of Falotholehi Falathaese. With scalding determination, I prise open the casket of curiosities and extract the grotesque gemstones that pick up phantasmal tremors, unveil the most unlikely and profitable futures and clarify their development, fuse emotion and intellection, and magnify the will. So, I achieve what so few have managed and become an "odhnazha," a Maxi-Magus, the unspeakable complexity of my utterances the strongest charms.
S – E – Y – K – O – I'm just so S.E.Y.K.O. – S Sensational; E Ethereal; Y Yummy; K Kaleidoscopic; O Outlandish – Oh, oh, oh, oh, OH! Oh, how long does it take one man-boy to prepare for a night of conjuration and mental gymnastics? Well, I'm definitely a contortionist, no mistaking that … or maybe a tightrope-walker … anyway … ducking and diving, opening wormholes and dropping down rabbit-holes! Or what about an exotic dancer? And a gourmet, too, he-he! Anyway, this fully-fledged fire-eater's primed for action, and ready to fight his way through quagmires of memories, dreams and reflections. But first, a little … pick-me-up … and I'm picky bastard, see, and only the best suits my … expensive … tastes, this diva with a (pretty worthless) Cert.St. in D.R.E.A.D. [ø]. So. An hour on the state-of-the-art mind-sketcher, not too intense image-workout. Shower. Water HOT. Makes the toadstool tajīn go down better. I've learned from bitter experience always to fill my guts before a performance, or terribly messy results will ensue, believe you me!
I destroy with a wink the City of Zlahnenthí with its fiery bluestone ramparts, guffawing thorn-forests, and groves of mouthy severed heads. Then I stroll beyond to the Glass Mountain of May-eynsel to wash in the Stream of hí-Nanedh, absorb the spirit of the Great Kth'hlu, and become more devious and better protected than ever before. And so, I am able to free the fearsome Valkuro Herinethi and re-bind him to my will as Zundlakla su-Thalaha. With his guidance I surf mentally between the bubble-universes of Hvlekru, doing my wont, and cherishing, encouraging and modifying the multifarious races of the Dmarlu, the children who call the Lord of Misrule Djŵkhta Swtach.
My flamin' hair's sticking up all over the place like it always does as the thanaterotic charge accumulates, energizing me. Ah well, time for a goblet of the mind-masher. Then I just throw on the loose, plain grey gown to cover my nakedness. I'm sure I'm strong enough in my own right, and anyway, can't be bothered with all the other usual accoutrements used by amateurs. One little shot of synth-nectar (a trick I stole from Unc's twisted brain) to get the hallucinogenic party really going. Come to mention it, I much prefer doing the Great Work on my own: much less awkward and less chance of bloody accidents and utter failures. So, well, what the hell, I chug back a dram of annihilative amrita for old times' sake. You have to suffer for the Maxima Ars, don't you, or some shit like that, right? After all, I'm S – E – Y – K – O, say it, S.E.Y.K.O. – that's S Stellar; E Electrifying; Y Youthful; K Keen; O Offbeat, Oh, oh, oh, oh, OH!
I gulp down a large tumbler of the old Lethí Oil – blue truth-essence trapped in ancient resin, dissolved in liquor from the Seething Sea – which helps me to accomplish exactly what's needed every time, and slip through the Cosmic Keyhole opening wider and wider to engulf me. Immediately, I am Lotké Lothihi, servant to Nebesh trying to steal Lushfé's tears from Swtach's Excruciating Steel Hive. As I succeed, my body of living chalk absorbing a few of the priceless silver droplets from the hopeless atmosphere, the Tearful River on the Nw Yrth stops flowing, awakening Nebesh who begins to weep again to replenish it. And so I, Dlôkda Lotké, am free to commence broadcasting information and spreading my children, the Thorlin's germ, throughout All-World, emptying the Well of Souls and burning every dimension with devouring sparks.
What a work of art is this man – who is human, all too human! I like to think I'm a mentalist gladiator – or psychic mixed-martial-artist in today's parlance – oiled all over, slick, machined, buff. (Well, I could change myself if I wanted to, but I have to restrain myself from loosing my self-indulgent fantasies on the World.) I can't help cursing loudly during the sweet torture of anxiety until the transition kicks in (and here a tot of marauders' malt soothes things greatly). The sound-transceiver dribbles on inanely. If only I could occupy my mind with something other than the usual blather. And then – nudge-nudge, wink-wink – I romper-stomper deep inside the bunker-blank tunnel and launch myself into the Aching Abysm, muffled by darkness black as a melanic fawn. And then I'm a slithering serpent, shedding my skin and rewriting my D.N.A. And I'm so S Singular; E Exotic; Y Yappy; K Keltic; O Obsessional, oh, oh, oh, oh, OH!
Around me, a choir of the All-World's most euphonious voices weaves an unutterably incomprehensible song about dissolving all things. I hover there, apprehensive, uniting within me a multiplicity of performers. And then I introduce a solo, my immature voice wavering at the beginning, but striving to chant metrically and passionately. As it becomes stronger and more confident with every passing second it overpowers the others, transforming the oldest magic words into a garnet hymn lined with ugliness and delight, deserting and hurting, adoring and shackling, making the frigid air tingle. I feel I am drowning in a tidal wave of sensation. But in the end, the blazing syllables obey my will to bring the Opus Magnum to a close, igniting the heartless blackness from within and detonating the birth of Worlds without end.
The cheeky, self-prescribed tot of merciless milk (it often gives me the jitters) begins to kick in, opening my mind and beckoning me on. I feel a horrifying rush of adrenaline and endorphins and I'm overtaken by a wash of self-apperception. By the Seven, how I need to escape from these thoughts and let this fleshy shell dissolve, forgetting every shred of manhood, personality, humanity – Oh, oh, oh, oh, OH! The heat and the substances make me begin to sweat buckets, and the bloody robe turns almost black. I just about recall I've cooked up a store of ready-made images beforehand to buoy me up, and I manage to steady myself a little. After all, I think, I'm so damned S.E.Y.K.O. – S.E.Y.K.O. – S Steadfast; E Exhausting; Y Yearning; K Kingly; O Obstinate, and, Oh, oh, oh, oh, OH – my mind drifts back over the events of previous ventures, overseen by the patron saint of the narcotic-age, freaky fungus.
On the Harsh Planet I usher in the Last Days. Having travelled for at least three aeons I reach the Mountain of Mourning amidst the Plains of Paucity. And there, I find Ishakí Zlnklé the Father and Adauvam Dlndva the Son prostrating themselves before the Strange Old Divinities in the coal-tar lake. My Vexatious Voice mingles with their words and overpowers their prayers. To their horror they find themselves overtaken by a violent, devouring sandstorm and pass out. They awake, bound and silenced on their own altar; priests become rams held down by chains of thorns. Ishakí Ihahi fragments into a flutter of red butterflies and Adauvam Thoahatha explodes into a flock of scarlet cardinals. As both co-mingle, the insects taunting the birds, and the avēs killing the lepidoptera, they all become glowing embers which blast out with the dust-devil. Then, when the Distant Eye in the Sky has scorched the soil and all the water's disappeared from the face of the world, every creature must fight for its life.
I know … I sense … I get … exactly what I want – and need. I give in to the effects of multitudinous drugs and the music and begin to sway sinuously in time with the pulsing bass. Feral instincts override human conscience, intellect drowned out by the secretions dripping from the unseen undulating forms enmeshing me. The mesmeric mould keeps me grounded, stops me freaking out as I prepare myself to drop down to the ninth level. The reek of the Thorlin recedes – women, half-humans, men, and artificial flesh – and with it the painful throb of desire. At the back of my mind something reminds me that I'm still physically incorporated. But how joyful are the wonders of pharmaceuticals in this enlightened age! After all, things have come a long, long way since the desperate, unpleasant, dangerous days when fake ambrosia was the only thing available to push you over the edge and force the transition. And yeeeeaaah – Oh, oh, oh, oh, OH! I'm so S Stable; E Energetic; Y Yeasty; K Klendusic; O Orgiastic – so, so, so, so, sooooh!
I materialize in the Grove of Xatlaltvazsu as sphere of slimy ectoplasm. There, Davuth and Elena, the Thorlin's first parents, are canoodling like sex-crazed badgers on a mountain of half-eaten pomegranates, kissing, groaning and tickling each other with blossoms, and rolling about sweating, almost dying of ecstasy. At first, I become a nest of writhing snakes that declares with one voice: "What is begun must now be finished. You have sealed your fates. Davuth Tha-vutha embodies the illumination of the Bright Sun that always hunts, and fights to create tradition, stability, purity, and wisdom. Elena El-nela manifests the wildness of the Fickle Moon, that can never be caught, which sees, understands, and permits necessary evil, violence and oppression."
     Consumed by their bestial urges, the distracted pups pay me no heed. And so, I become a huge, poisonous, yellow lizard, but to no avail. Finally, I am a handsome boy with blond hair, Xlotlringku Vlaltanlu-tnalzse, and can complete my oration: "Go forth and multiply; be fruitful, spawn and increase! Prepare to spread your seed on the Earth, and over All-World in due course. Decide what is best for your people and do what is needed to get it. Know the truth; but be prepared to lie. Learn to enjoy the sweat and the pain, for those are your inheritance. Respect life; but admit the importance of killing. And when Death, Hthohla, Ndl'hro, Folahalu comes, embrace it, as that is your greatest gift."
     In their picked state, neither of the young lovers can resist my enchanting but incomprehensible words, which spur them on in their carnal coupling. As the throes of their passion increase in intensity, they both let out a cry so piercing that it rips a hole in the fabric of reality. Through the gap are thrust the identical twins Knayho and Vlahlo, two halves of the unity born from the energy of the explosion. It is these who will constantly mate, and kill one other, and then strive to resuscitate the slaughtered lover. I open my scaly wings and coast in their wake, to spread grandeur, wonder and terror throughout the cosmos.
Anyway, devils' despair is readily available now, to those who know where to get it (and can afford it). And then the magic of medicinal mushrooms stops physical agony spoiling the – oh so messy – fun, and makes the jaunt so, so much smoother. And of course, it's me at the centre, acting and aching, but seeing everything from the periphery at the same time now, in a star-strewn jumble of desire and fulfilment; me, who's melting and exploding, having it large and getting it on. Ah, the mysteries of shocking spice – Holy paralogical ponderings on procreation and death – Not great are the Old Ones, though many have called them mighty and dreadful, for they are not so. So, so, so, so baaaad (not)! (Not in a trillion years will they win – with me on black gold – oh!) Oh, oh, oh, oh, oh – I'm so S Subtle; E Edgy; Y Yieldless; K Kinky; O Opportunistic – Oh, oh, oh, oh, ooooooh!
Under the Withering Sun, I dive on the sea-breeze, plummeting into the soft ochre soil beneath the emerald fields. There, deep underground, where monstrous saprophytes digest, annul and fertilize, I mingle with the rotting flesh, empty skulls, and shattered bones. In oblivion's sable streams, I seize back the terror of knowing amidst the confounding twilit pain, having chosen to relinquish my own life completely, but not yet having taken my place amongst the ranks of the departed. Then, lit by the thinking fire from the burning pitch in my fist, I penetrate Heli-hrelí's murky halls, having bridged the yammering Chasm of Loss.
     Amidst the unbearable frost, my strong grace revives and sustains the slumbering dead. I do not judge, but rather grant them the gift of perfect memory. Each sinner declares his name and uncountable failings, which with cruel mercy I refuse to destroy but force him to own. This painful awakening sews dormant spores that fly upwards through the Four Worlds. And as they rise, they sprout into blooms, atramentous but angelic, whose spinous stems and roots strangle and devour all of the waking world which bleeds living sapphire sap. With that, another one of the endless cycles of existence abruptly finishes, and the next one rushes in.
Go on, say it! S – E – Y – K – O, I'm so fuckin' S.E.Y.K.O. – S Scintillating; E Exuberant; Y Yobbish; K Kinetic; O Optimistic, Oh, oh, oh, oh, OH! S.E.Y.K.O.! Oh, oh! Oh, if only I could've recreated a Horror-scope of my own! But, no, no – oh-oh-oh – my Damned Dada's familiar scarpered with the old man, and I can't pull up enough energy in one place and time to do it. Anyway, oh, oh, oh, oh, oh – I – I am the Son Foretold and Zharnadh Vdhajrah – I am everyone – everywhere – always. And, as I approach for the first time in the flesh the nightmarish cauldron of green brass and its cargo of black gunge with the unveiled intent to act decisively in my mind – the Diabolical Manna of Zundlakla starts to do the job! Yeah! Oh, oh, oh, oh, oh!! SEYKO! — Angels' delight … here I come! — PUNK!
[ó] "He whom the Fates love so much that he die in the prime of life, they first make mad."
[ø] "Deconformal Regularization of Enthusiasm, Ambition and Dismay."
---
---
---

---
"Mor wan â mwg yw dyn,
ac yn y pridd dinistrir ef;
ar hyn o bryd, yn y fan a'r lle, rydym i fyw."
– Diarheb Etrwsgeg
o 'Egwyddorion Barddoniath Feddyliaethol'
gan Yr Athrawes Jelena Pekar.
"Popeth byrhoedlog anfonir yn arwydd;
Diffyg y Ddaear sy'n tyfu mor erwydd;
Heb ei ddisgrifio, yn y fan'ma y'i cwplir;
Hanfod menywod a'n harwain o anwir."
— O 'Corws Cyfriniol' gan P Mamrick 
(fersiwn o 'ho-Mustikós Khorós' 
yn 'Dr Tfar·dofski Te·ofilus: Pris bywyd (ail ran)'
gan Yōkhā·nān Lup·ambulus bel-Ghudhan).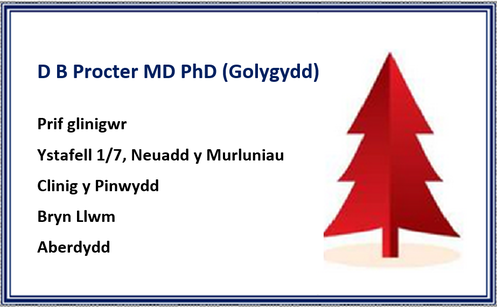 Yn nhiroedd anghysbell tros  Llŷr Glân (felly y rhed y stori rwy wedi'i chlywed), roedd Daud (yn ôl ei eiriau ei hun a adroddai wrthyf fi yn ystod y sesiynau sgwrsio a gwrando tra hir ond hudol y'm gorfodid i'w dioddef yn Ystafell 1/7 bob dydd bron), wedi bod yn poeni mai ei ymadael yn y pendraw a wnâi ei chwaer Jelena, y 'dywysoges arallfydol', pan fyddai wedi ymbriodi Stjepan. Ac wedyn – arswyd y byd! – byddai'n rhaid iddo dyfu i fyny fel petai, ac aeddfedu. Roedd ef yn gywir i ryw raddau, am fod Jelena ar fin dod yn farddes enwog erbyn i'w Tad farw mewn sefyllfaoedd drwgdybus, ac felly gadawodd hi'r cartref teuluol am byth i deithio a pherfformio trwy'r byd tros y Saith Môr Pechadurus. Mae hi bellach, gredech chi, yn athrawes gadeiriol ym Mholy-ysgol Aberdydd, a defnyddiwn ni lawer o'i dulliau chwyldroadol, ac yn enwedig, 'barddoniaeth feddyliaethol,' yn gelfydd yma [1].
Ynghylch Stjepan, wrth gwrs, roedd Daud yn anghywir mewn ffordd, a heb fod yn rhy aflednais, roedd gan y cyntaf ei broblemau ei hun gyda hunaniaeth, ac fel arall, gan gynnwys caethineb i sylwedd o wledydd estron, yn cynnwys 'sbeis syfrdanol,' wedi'i wneud o faw mwnci. Ni allaf fi honni rhithyn o wybodaeth na'r mymryn lleiaf o brofiad ynghylch y fath sylwedd; mae'r rhai y byddwn ni'n eu defnyddio gan amlaf yma yn y Clinig yn bur, digymysg, a llawer drutach; maent o ansawdd clinigol, ddylem ddweud.
Pa un bynnag, mae gennyf dystiolaeth eithaf cryf erbyn hyn y cafodd Daud ei smyglo ymaith i Aberdydd gan yr Hen Filiwr o ble bynnag yr oedd yn cuddio yn fuan ar ôl i'w Dad ymadael i Byllau Du'r Nw Yrth. (Neu ddichon mai ei gyfeillion bore oes, ei gydgynllwynwyr, ei gydnabyddion, neu'i weithwyr cudd  a ddaeth â'r maen i'r wal.) Yn anffodus, yn ôl cyfrif Jelena, yr oedd hi'n rhy brysur o lawer i ymweld â'r brawd byth erioed, ac ni fyddai lawer o gysylltiad rhyngddynt yn ein tref hyfryd ar lan y môr ychwaith cyd iddo fynd i ymuno â'i gyndadau.
Yr oedd 'colli' ei chwaer yn ergyd ysgytwol i enaid Daud (roedd yn defnyddio'r enw David erbyn hynny, arfer a seiliwyd ar ei gariad dros ben llestri tuag at Aberdydd), ac ymatebodd yn enbyd. Roedd wedi bod yn gwneud ei orau glas gyda ni yn y Clinig yn y dechrau, ond rebel yn y bôn ydoedd, a dymunai ef gyfieithu gweithiau gan Chwifiwr-gwaywffon a Mamrick i'r Gimbreg yn hytrach nag astudio'r cyrsiau penodedig. Wrth reswm roedd glaslanciau eraill hefyd, plant amddifaid. a rhai a chanddynt ddoniau rhyfedd, ac yn y blaen, dan ein gofal yma ar y pryd. Ond fel arfer, nid oedd David yn hoff iawn o'i gyd-ddisgyblion o gwbl. 'Dynion Sed' oedd ei enw gwatwarus arnynt am nad oedd ganddynt yr un pwerau ag roedd ganddo ef, yn ei farn. Yn anad dim y byddai'n cwyno am y gwersi mewn rhifoleg bur a chymhwysol ac ati, gan gofio pethau annifyr o'i febyd tramor, ond odid.
Ond nid y prif gyrsiau yr oeddem yn eu darparu yma y pryd hynny oedd y rheiny. A bod yn fanwl gywir, roeddem yn canolbwyntio ar bynciau sydd yn bwysicach o lawer ar gyfer ein huwch-arwyr mewn bwriad, megis astroleg wyddonol, alcemeg ymarferol, astudiaethau trawsffurfio, ac ystumio meddyliol, a ddysgwyd gan yr Hen Filwr oedd yn gweithio tros yr achos cyn iddo esgyn i ogoniant. Wel, rwy'n dyfalu mai dyna oedd ei amcan gan ei eiriau olaf, sef, ' Glân yw enaid dyn, Nid bywyd ond fflam hygryn, Drenga wrth godi,' beth bynnag yw ystyr hynny.
Mynegai David ei anfodlonrwydd tuag at bawb a phopeth, ac yn enwedig at 'rymoedd gormesol yr awdurdodau atgas' (pwy bynnag fônt) trwy ddifetha'r adeiladau o amgylch Poly-ysgol Aberdydd, a'r Clinig hwn ei hun, ag arwydd lluoedd y gwrthryfelwyr o'r hen Famwlad. Ac ym mhob un o'i anturiau, derbyniodd David gefnogaeth gyson gan ddyn o'r enw Steffan Grossmann, oedd yn gwirfoddoli yma yn y Clinig.
Dylai Steffan, sy'n drist, call, ac enfawr, fod wedi dod yn rhifolwr glân yn gweithio i'r Eglwys Fyd-Eang ar ôl gadael y Prifdechnig, yn nhyb ei Fam, sydd cyn wynned â'r ewyn ar y dŵr. Wedyn, byddai'n rheoli'r Bydysawd (neu ryw ranbarth pwysig o'r Ddaear o leiaf) o Dref Emrallt, gan gywiro camgymeriadau, a rhoi trefn yn lle anrhefn. Cyn iddo ddiflannu mor sydyn â lleidr yng nghrombil y nos, yr oedd ei Dad absennol yn credu y dylai Steffan fynd yn ei flaen i ennill dyrneidiau o fudrelw (heb sôn am y cil-dyrnau cyfreithlon, a'r llwgrwobrau arferol ac anarferol), trwy wasanaethu ei wlad a'i gyd-wladwyr fel Cynrychiolydd y Werin yn Nhŷ'r Llywodraeth.
Fel y digwyddodd, cafodd y tri ohonynt ei siomi'n enbyd oherwydd yr antur drychinebus a byrhoedlog yn yr Academi Nobl bondigrybwyll (un ymhlith llawer o ganghennau lleiaf, mwyaf anghenus a mwyaf diraen yr Hybarch Sefydliad Addysg Uwch sydd yr un mor fochaidd, blysgar a bawaidd er hynny). Ar ôl dioddef o waeledd nerfol o ganlyniad i'w banffodion a'i ddefnydd o gyffuriau anghyfreithlon, a berai iddo gael ei blagio gan weledigaethau brawychus, ac, ar adegau, ceisio ei ladd ei hun, creodd ef fyd ffantasi tra datblygedig yn seiliedig ar lyfrau comics arswyd. Arferai fe ddweud ei storïau wrth David, cyn iddynt gael eu cyhoeddi o'r diwedd yn y wasg ddirgel.
Digwyddodd un o'i gastiau gwaeth pan wnaeth David 'herwgipio' ei ffrind ffyddlon a dianc mewn fan wen wedi'i dwyn, gan ffoi rhag Milisia'r Bobl Wlatgar (a rhai Ficeriaid Arfog) yn oriau mân y bore. Dydw i ddim wedi medru canfod sut beth oedd y perthynas rhwng y ddau lanc gan na fydd Steffan yn esbonio. A oeddent yn bartneriaid paffio, brwydrwyr tros ryddid a heddwch, rebeliaid heb achos na chliw, aelodau rhyw gwlt oes newydd, brodyr yn y rhyfel i oroesi, ynteu ddim ond bechgyn gwirion a ddylai fod wedi gwybod yn well?
Sawl peth sydd yn sicr, fodd bynnag, sef: na allai Steffan benderfynu beth i'w wneud gyda'i fywyd, wedi profi cryn drafferth wrth geisio astudio yn y Prifdechnig; ei fod yn gobeithio cael hyd i ysbrydoliaeth ynghylch ei ddyfodol a'i gwrs trwy fywyd; a'i fod yn profi cymysgedd o orfoledd ac arswyd o ddod i adnabod ei chwaer, Helen, a oedd, ryfedd dweud, newydd gyrraedd y Clinig heb rybudd fel 'meddyliaethydd dan hyfforddiant' (dyna'i geiriau, nid yr eiddof fi).
Nid oes ond rhaid dweud bod llawer o syniadau lliwgar iawn gan y ddau lanc wedi'u seilio ar y comics roeddent mor hoff ohonynt, o ran Trawsffurfio'r Byd Oll yn unol â dysgedigaeth dau grŵp rhyfedd o fodau arallfydol a allai ymyrryd mewn bywyd a thynged popeth ar wyneb ein Daear gron, ac a fyddai'n gwneud felly ar yr esgus lleiaf. Ar ben hynny, yr oedd yng nghastiau'r ddau, elfennau o ymarferion hudol a ddyfeisiwyd gan y llanciau'u hunain yn ôl pob golwg. Dydw i ddim yn sicr a lwyddasant, trwy chwarae eu gemau, i greu byd dychmygol go iawn, fel petai, wedi'i boblogi â chymeriadau, digwyddiadau, hanes, ac ieithoedd.
Fodd bynnag, ymddengys yn amlwg imi y bu cryn benbleth yn bodoli yn ymennydd David ynglŷn â gwir hunaniaeth Steffan. Mae'n debyg bod y cyntaf yn meddwl yn aml mai Stjepan oedd yr ail. Ni waeth beth a fo am hynny, pan yrrodd y llanciau'r cerbyd i goeden, dryswyd cof David hyd yn oed yn waeth nag o'r blaen, a chollodd ef ei synnwyr hunaniaeth blaenorol yn llwyr. Yr oedd y ddau greadur ifanc mewn coma am gryn amser, rhywbeth a achosai i'r Hen Filwr brofi trafferth ofnadwy am ryw reswm nad wy'n deall o gwbl hyd yn hyn. A, rhyfedd iawn adrodd, yr oedd ef yn anghysuradwy pan wellasant – gan lawenydd, ddywedwn i, heb os nac oni bai, o'i adnabod cystal.
O hynny ymlaen y mynnai David ddefnyddio'r llysenw Dai neu Dazza (sydd yn codi pwys arnaf fi), a cheisio gorfodi Steffan i fabwysiadau ffugenw cyfatebol, sef 'Stezza' (sydd yn gwneud imi grynu'n fwy). Ymhellach, âi Dai a Steffan fel pâr o efeilliaid na ellid eu gwahanu o amgylch y cefn gwlad, gan drefnu partïon dawns rhydd yma a thraw, yn groes i bob rheol a osodwyd gan y Pwyllgor Cyhoeddus Lleol (heb sôn am orchmynion y Llywodraeth Genedlaethol). Canlyn pwt o 'gweithiau mawrion' neu 'hanesion bywyd amgen' Dai, a grëwyd  gan ddefnyddio'r dechneg o'r enw 'stwna' (ar dro o dan ddylanwad cymysgeddau ffarmacolegol egsotig neu'n ymuno ag ymarferion anghonfensiynol ond tra effeithiol i beri swyngwsg – yn cynnwys sgrechian siantis seiko-pynk, lladd y bib-a-chod, neu lamsachu'n debyg i gythraul llwch) fel rhan o'i Driniaeth AAAA (hynny yw, 'ailbrisio, atgyfannu, adfer ac ail-greu').
Fe ddisgyn cysgod dros yr ŵyn, 
Ac ar ben hynny ger mur llwyn,
Mewn hen gwm mud (neu hwyrach glyn), 
Sy'n serth a dirgel hyd yn hyn,
A'r tyle'n llawn o binwydd crin –
A swrth – heb sain – llawn tywyll rin,
Lle, 'nawr, dan drem y lleuad lem,
Fe drig teuluoedd tra di-glem,
Mewn bwthyn tlawd a phlasty coeth,
Myn brain, ni thyfant wynwydd doeth,
(Ond dwg, efallai, hadau gwanc)!
A chri eu geni hyd eu tranc,
Yw sgrech o loes gan rithiol graith; 
A'u huddir beunydd gan swyn iaith –
Gan gysgod coch a gwawdlyd gnawd – 
Hyd nes y dychwel cryman ffawd,
I'w hela nhw dros gau a phant –
Ac arllwys gwaed mewn fflamllyd nant. 
Os un fydd farw, pawb fydd fyw –
A achub e'r holl ddynol ryw?
Yn y dull arloesol hwn, wedi'i berffeithio gennyf fi fy hun yma yn ein Clinig arbrofol, bydd y claf yn breuddwydio, dychmygu cymeriadau, a dyfeisio sefyllfaoedd, heb lestair – fel petai'n 'corlannu praidd o gysgodion' – ac wedyn bydd yn actio'r ffantasi, er mwyn dod â chyfrinachau'r anymwybod i'r amlwg, a chyrraedd cyfanrwydd meddyliol [2]. Mae'n deg dweud mai manwl dros ben oedd y rhan fwyaf o argoelion Dai, ar ôl dehongli, mewn gwirionedd. Felly y mae stori Daud, David, neu Dai'n parhau fel rhyw nofel graffig, o safbwynt a leolir yma yn y Clinig ymhlith y pinwydd yn Aberdydd. Rhaid cofio fodd bynnag mai tra bo un set o gymeriadau (Daud, Stjepan, Jelena, ac Ivan) yn eithaf gwahanol i'r lleill (David, Staffan, Elen a John; neu Dai, Stevo, Helen a Jack) ar y wyneb, mae llawer o debygrwydd rhwng eu personoliaethau a'u perthnasau yn y bôn – yn fy nhyb proffesiynol o leiaf.
A myfi a ddylai wybod, ac ni ddargyfeirir hynt fy nymuniadau, er sut i'r Hen Filwr geisio fy rhwystro er ei fwyn hunanol ef ei hun. Am mai myfi yw'r unig ddyn hyd yn hyn sydd yn deall, ac wedi datgan, geiriau Defod Amasus i agor porth rhwng ein byd arferol ni o symbolau defnyddiol a delweddau hardd a hudol, a rhyw fyd arall, sydd amgen o'r gwraidd, ac yn llawn arswydau a rhyfeddodau mwy real na realiti ei hun, ac sydd yn dal i fyw eto!
*             *             *             *             *             *             *             *
[1] O "Egwyddorion Barddoniaeth Feddyliaethol" gan yr Athrawes Jelena Pekar. — P.M. "Dirwedd, yn fyr, ydy popeth sy'n digwydd bod yn ôl Steykhweydos. Er gwaethaf symledd diwrthdro'r sylw hwn, mae rhai ymhlith y Thorlin yn haeru bod pob cyfrannog mewn sefyllfa'n gosod ei ddehongliad ei hun arni i'r fath raddau i realiti ei hun gymhlethu fwyfwy. Rydym yn byw, felly, yn eu hôl nhw, mewn tafluniad 4-dimensiwn (wedi'i lunio o wybodaeth ar ei ffin, efallai) o 'faniffold' neu 'gybolfa' N-dimensiwn sydd fforest dra niwlog o bosibiliadau'n canghennu'n ddi-baid.
"O achos eu hargyhoeddiadau, mae'r Gormagonod neu'r Uwchbenaethiaid yn teimlo bod ganddyn nhw le i weithio byth a beunydd i sefydlu senedd ofergoelus i gynnal talaith cyd-ddigwyddiadau wedi'i rheoli gan resymeg fygythiol breuddwydion. Yno, fe ddaw pob unigolyn fel y morwr olaf ar gwch yn suddo o ble mae'r capten a'r criw wedi diflannu, yn aros ar ei ben ei hunan ac yn dal i baentio pob wyneb yn llwyd drosodd a thro. Mae'r rhai cwsg, wedi'u dal yn y fagl hon, yn chwarae gêm ble maen nhw'n credu eu bod yn osgoi marw, sgorio pwyntiau ac ennill clod trwy ffurfio trynewidion o smorgasbord o enwau priod posibl o feysydd fel y celfyddydau, gwyddoniaeth a soffoleg. Mae nifer y fath amrywiadau'n ddirfawr ond yn feidrol, a phan bydd cystadleuwr yn diffygio, bydd yr eraill yn ei ladd a'i lyncu, gan wawdio, hefrio a nadu. 
"Mae Gwrwaid y Gêm Ofer yn ymddangosol debyg i bobl ifanc yn gwisgo cotiau carpiog, eu hwynebau fel rhai celanedd, yn eu dyblau yn erbyn y gwynt sy'n poeri gwenwyn pinc i farcio'r rhai ddewiswyd i farw nesaf. Pe ceisiai dyn dreiddio i'r organ cardiaidd dan y croen fel felwm, deuai o hyd i ddim ond pwmp effeithiol, oer. Mae'r seikofampod 'ma'n ysu am recordio'r holl bangfeydd angau i loddesta arnyn nhw dan gymell ac yn ailadroddus wrth eich pwysau. Ac felly bydd y dorf yn rhuthro ymlaen wedi clywed gwynt y gwaed, a brwydro i fod yn dyst i bob cam o'r broses â'u llygaid chwyddedig, llidus eu hunain, wrth i bechadur gael ei iselhau a'i ddinistrio. Gwelwch nhw: eu gwallt yn flêr; eu gwefusau'n ddu gan hen win a gwaed; eu dannedd yn felyn gan gen a thybaco dan y deintgig a'r llwg arnyn nhw; ewinedd eu dwylo bawlyd fel crafangau crwca; eu calonnau'n carlamu ac yn eu gyddfau, y gwythiennau'n chwyddo a'r gïau'n sefyll allan.
"Nod Arfer Barddoniaeth Feddyliaethol ydy gwella'r afiechyd hwn. Ni phroffesa felly mai llafar yr isymwybod ydy, na chyfathrebu angylion, er ei bod yn codi'r ymatebion cryfaf o bryd i'w gilydd, heb os nac oni bai. Yn hytrach, ymarfer llym a gonest ydy, un sy'n ymdrechu i ddeffro'r gonadau, y synhwyrau, a'r ymysgaroedd a rhyddhau'r perfformiwr rhag llyffetheiriau'r cynllwyn canibalaidd hwn."
[2] Mae llawer o syniadau D.B.P. yn debyg iawn i "vèríbest kiwrokil yiwàntemol" dechnegau "fisikosykotherapyutik" yn tarddu o Ysbyty Maes Vzlkl yn  Klvkrt, yr honnid eu bod yn achosi gweledigaethau nefol a gwella llinorod angheuol drwy allanoli amredol sylw. Yn wir, gallai'r rhai sy ynddi hi adrodd enwau sawl drỳg narcotig, tonig, cordial, a chyffur adfywio, cwsg neu liniaru, yn cael ei ddefnyddio, ei roi, neu'i draflyncu yn y Ganolfan Hyfforddi i Ieuenctid Amgen (neu yn y Clinig blaenorol) ar bob adeg o'r dydd a'r nos gan Steffan, Dai Procter, ac, yn nes ymlaen, Elfan. A heb os, achosai'r rhain effeithiau ysgytwol a syfrdanol. Dw i fy hun yn medru cadarnhau bod 'na antics, campau, castiau, stranciau ac amryw weithredoedd ynfyd eraill o bob math yn digwydd yno bob tro byddwn i'n galw i mewn gyda'r hen adynod wrth fynd drwy Aberdydd i ymweld â Gertrude yn Challavas. Elfan yn enwedig a berai'r aflonyddwch mwyaf a mwyaf aethus ym mlymónj realiti.
            Er na welais i 'rioed un o'i berfformiadau â'n llygaid 'yn hunan, fe gâi'r ôl-effeithiau eu hargraffu ar awyrgylch y lle am byth fel petai lleisiau fyrdd yn bloeddio mewn braw cyn cael eu tewi mewn eiliad. Ac wedyn byddai'r rhai'n ddigon sensitif yn codi'r signal etheraidd fel petai'n drosdderbynyddion cnawdol pryd bynnag y troedien nhw drwy'r ardal. Dyma ddisgrifiad o un o'r gweledigaethau afreoladwy ond anfarwol ma'n rhaid iddi lifo'n syth o ben Elfan, Pennaeth Undeb yr Archarwyr. Gwnaeth hon ei foglynnu'i hun ar 'yn ymwybod tyner un nos olau leuad wrth bendwmpian ar lannau'r Nant Beraroglus yn crwydro'n swynol drwy erddi wedi'u trin yr ystâd foethus. Wel, yr unig beth dw i'n gallu 'neud ydy dyfynnu'r Hen Etrwsgeg cyn trosglwyddo fy – nghipolwg – ar y ffolineb 'ma: "quem tam dīligunt hay-Móyray ut in vēre vītae moriētur, prius dēmentant." [ó] — P.M.
Ganol nos. Yr Haul wedi marw, a'r Lleuad yn cuddio'i hwyneb. Ma' seremoni "nshave" ar fin dechrau, a finnau'n barod i chwarae rhan siaman "vdheve" ac aranadlu'r snisin sanctaidd o'r enw "bdhevdhe" i symbylu'r ffilodemoneg erotechnegol byrohollweledol. Ac wedyn, bydda i'n marw a chroesi'r Gwacter i deithio drwy'r Pedwar Byd. Fe wela i ysbrydion glas Vdhadhe, y Byd Cynta; clywed y pwcaod coch, melyn, a gwyrdd ym Mbneve, yr Ail Fyd; gwynto'r trigolion du, gwyn, a llwyd yn Hlbordhe, y Trydydd Byd; a theimlo rhithiau anweledig Shlende, y Pedwerydd Byd. Ac wedyn, yn y diwedd, fe ddof i'n ôl i 'Mro'n hunan, ond all neb ddweud pwy, na beth, fydda i. Dal i ddisgleirio yn 'yn meddwl ma'r llwnc cynta o fedd llwydni a 'nâth i fi feddwi, ond bellach dyna hefyd yn ei gyfeirio seiniau seiko-pynk yn ddigon i anweddu'ch mêr, wedi'u cymysgu â chynifer o feddyliau – a sylweddau – eraill. S – E – I – K – O – W i jyst mor S.E.I.K.O. – S Sarffaidd; E Eclectaidd; I Iasol; K Kythreulig; O Orgasmig – O, o, o, o, O!
Fel mosgito metaffisegol, w i'n plymio i fro dhvo-Dhrewsh a thywyllwch crasboeth yr wyth tŵr â'u pennau i waered, ble ma' ymwybyddiaeth yn gam a thwyllo, manteisio, gwadu a dweud celwyddau yw'r arian cyfred bob dydd, ac w i'n teimlo mor gartrefol yno. W i'n mabwysiadau ffurf cadno pomadog, yn gwisgo mwgwd i osgoi câl 'nallu gan dywod ebargofiant. Ac wedyn, fel picwnen gastiog yn chwysu hormonau serch, w i'n dechrau caru'r Pâr Penwan, Dom Zhraydha Hroykhryo a Dome Ghawdhkhu Khewkhwe. Er dyn nhw ddim yn gallu rhythu ar 'nhrwyn hudolus o hardd, mân nhw'n piffian ac udo wrth frwydro i anwesu 'mlew ambr i. Dyn ni'n cofleidio (gadewch i ni weud) drwy ddyddiau mor ludiog â licris, wedi'u hysgeintio â siwgr ecstasi disgwylgar. Wrth i dhvo-Dom dynnu wynebau a gwingo, dyna fi'n 'nhynnu'n hunan yn seicig o rhwng yr afellau wedi ymfflamychu gan flys, a llywio 'nychymyg i Rotwnda Ymneilltuo Aflawen gan ddefnyddio Swyn Ladrata Falotholehi Falathaese. Gyda phenderfyniad eiriasboeth, w i'n gwthio'r caead oddi ar gist hynodion a thynnu ma's y gemau grotésg sy'n codi cryndodau drychiolaethol, datguddio'r digwyddiadau yn y dyfodol fydd mwya annhebygol ond proffidiol ac egluro'u datblygiad, uno emosiwn a deall, a helaethu'r ewyllys. Felly, w i'n cyflwyno'r peth dyw cynifer o bobl wedi llwyddo i 'neud, a dod yn "odhnazha," Uwch-Fagiad, fel taw cymhlethdod anhraethadwy 'ngeiriau i yw'r swynion mwyaf nerthol.
S – E – I – K – O – W i jyst mor S.E.I.K.O. – S Seraffaidd; E Etholedig; I Iachaidd; K Kelfyddaidd; O Oraclaidd – O, o, o, o, O! O, pa mor hir ma'n cymryd i un 'achan o ddyn baratoi at noson o gonsurio a gymnasteg feddyliol? Wel, ystumiwr w i'n bendant, 'sdim dau ynghylch 'ny ... neu falle rhaff-gerddwr ta be ... yn prancio ac esgus ymosod, yn agor tyllau pryfed a chwympo i lawr tyllau cwningod! Neu beth am ddawnsiwr egsotig? Ac archwaethwr, hefyd, ha-ha! Be bynnag am 'ny, ma'r llyncwr tân 'ma yn ei lawn dwf wedi paratoi'n drylwyr i weithredu, ac yn barod i ymladd ei ffordd drwy wernydd o gofion, breuddwydion ac adlewyrchiadau. Ond yn gynta, rhw ddracht bach o ... gordial ... a bastard cysetlyd w i, gwelwch chi, a dim ond y gorau sy'n siwtio'n ... archwaethau ... drud i, y ddifa 'ma gyda Tyst.Ast. (eitha di-werth) mewn Rh.E.U.B.W. [ø]. Felly. Awr ar y teclyn braslunio meddyliol, sesiwn ymarfer ddim yn rhy ddwys. Cawod. Dŵr POETH. Ma'n 'neud i'r tajīn madarch fynd i lawr yn well. Dw i 'di dysgu o brofiad chwerw lenwi 'mola i bob tro cyn perfformio, rhag i ganlyniadau bryntion ddigwydd, credwch chi fi!
Gyda chwinc w i'n dinistrio Dinas Zlahnenthí a'i rhagfuriau o garreg las fflamllyd, ei choedwigoedd o ddraen yn rhuo chwerthin, a'i llwyni o bennau gwahanedig, cegog. Wedyn, w i'n hamddenol gerdded tu hwnt i Fynyddoedd Gwydr May-eynsel i ymolchi yn Ffrwd hi-Nanedh, amsugno ysbryd Kth'hlu Fawr, a dod yn fwy cyfrwys ac wedi'n amddiffyn yn well na 'rioed o'r blaen. Ac felly, w i'n gallu rhyddhau'r Valkuro Herinethi brawychus a'i ail-rwymo i'n ewyllys i fel Zundlakla su-Thalaha. Gyda'i gymorth e, w i'n syrffio'n feddyliol rhwng bydysawdau swigod Hvlekru, gan 'neud fel y mynna i, a choleddu, annog a newid hilion amryfath y Dmarlu, y plant sy'n cyfeirio at Arglwydd Anarchiaeth fel Djŵkhta Swtach.
Ma' 'ngwallt felltith i'n sefyll lan yn un ffluwch fel ma'n 'neud bob amser i wefr thanaterotig gronni i'n egnioli i. O wel, amser gobled o'r meddwl mall. Wedyn, dim ond taro'r gŵn llwyd llaes amdana i w i, i orchuddio'n noethni i. W i'n siŵr bydda i'n ddigon cry yno'n hunan, a be bynnag, alla i ddim mynd i'r drafferth o ddefnyddio'r holl gyfarpar arferol arall ma' raid i amaturiaid ymbalfalu â fe. Un dracht bach o synth-neithdar (tric ddygais i gan ymennydd gwyrgam Wnc) i danio'r parti hudrithiol i sicrwydd. Erbyn crybwyll, ma'n well o lawer 'da fi 'neud y Gwaith Mawr ar 'mhen 'yn hunan: llawer llai lletchwith, a llai o siawns i blydi damweiniau a methiannau llwyr ddigwydd. Felly, wel, be uffach, dyna fi'n llyncu dram o amrita angheuol i gofio'r hen ddyddiau. Rhaid i chi ddiodde dros y Gelfyddyd Fwyaf, on'd 'ych chi, neu rw gachu fel 'ny? Wedi'r cwbl – w i'n S – E – I – K – O, dwedwch, S.E.I.K.O. – dyna S Swynaidd; E Ellyllaidd; I Iconoclastig; K Kallaidd; O Odiaethol, O, o, o, o. O!
W i'n llyncu llond gwydryn mawr o'r hen Olew Lethí – hanfod glas gwirionedd a ddaliwyd mewn resin hynafol, wedi hydoddi mewn gwirod o'r Cefnfor Crychias – fydd yn 'yn helpu i gyflawni yn enwedig be sy eisiau bob tro, a sleifio drwy'r Twll Clo Cosmig yn agor yn lletach, lletach i'n amlyncu i. Yn syth, Lotké Lothihi, gwas i Nebesh w i, yn trio dwyn dagrau Lushfé o Gwch Dur Dirboenus Swtach. Wrth i fi lwyddo, a 'nghorff o sialc byw'n amsugno ychydig o'r dafnau arian amhrisiadwy o'r awyrgylch anobeithiol, dyna'r Afon Ddagreuol ar y Nw Yrth yn gorffen llifo, gan ddeffro Nebesh, sy'n dechrau llefain i'w hadlenwi hi. Ac felly, fi, Dlôkda Lotké, sy'n rhydd i gychwyn ar ddarlledu gwybodaeth a thaenu 'mhlant i, hadau'r Thorlin, drwy gydol yr Holl Fyd, gan wacáu Pydew Eneidiau a llosgi pob dimensiwn â gwreichion ysol.
Am gelfyddydwaith yw'r dyn 'ma – sy'n ddynol, yn rhy ddynol o lawer! W i'n falch o feddwl taw gladiator meddyliol w i – neu arbenigwr mewn crefftau ymladd cymysg seicig yn iaith hedd – wedi'n iro o'r ben i'r sawdl, llithrig, wedi 'mheiriannu a 'nghaboli. (Wel, gallwn i newid 'yn hunan 'sen i'n moyn, ond rhaid i fi stopio'n hunan rhag rhyddhau'n ffantasïau mwythlyd ar y Byd.) Alla i'm peidio rhegi'n uchel yn ystod artaith felys disgwyl nes i'r trawsnewid ddechrau (ac yma, joch o frag brigandiaid sy'n lleddfu pethau'n fawr). Ma'r sain-dderbynnydd yn dal i whilia dwli. 'Sen i ond yn gallu llenwi'n meddwl i â rhwbeth ar wahân i'r parablu arferol. Ac wedyn – hei, fenyw fach – dyna fi'n rhuthro fel cyrchfilwr i mewn i'r twnnel mor undonog â byncer a'n lansio'n hunan i'r Agendor Dolurus, wedi'n lapio mewn tywyllwch du fel elain felanig. Ac wedyn w i'n sarff yn ymlusgo, wrth ddiosg hen groen, ac ail-ysgrifennu'n D.N.A. Ac w i mor S Safadwy; E Euraidd; I Iawnchwedlog; K Keltaidd; O Optimistig, o, o, o, o, O!
O 'nghwmpas i, ma' côr o'r lleisiau mwya perseiniol yn yr Holl Fyd yn gwau cân annywedadwy o anesboniadwy yn ymdrin ag ymddatod pob peth. W i'n arnofio yno'n bryderus, gan uno oddi mewn i fi luosedd o berfformwyr. Ac wedyn, dyna fi'n cyflwyno unawd, 'yn llais anaeddfed i'n crynu i ddechrau, ond yn ymdrechu i siantio'n farddol ac yn angerddol. Wrth iddo ddod yn gryfach a mwy hyderus gyda phob eiliad yn mynd heibio, ma'n mynd yn drech na'r lleill, gan drawsffurfio'r geiriau hudol hena'n emyn o garned wedi'i leinio â hagrwch ac afiaith, cefnu a brifo, dotio a hualu, ac achosi i'r awyr oerllyd ddirgrynu. W i'n teimlo fel 'sen i'n boddi dan don lanw o synhwyro. Ond, yn y pen draw, ma'r sillafau gwenfflam yn ufuddhau i'n ewyllys i i ddod â'r Gwaith Mawr i ben, gan ffrwydro'r fagddu annynol oddi mewn a thanio geni Bydoedd heb ddiwedd.
Ma'r dropyn slei o laeth llethol w i di ragnodi ar 'nghyfer 'yn hunan (fydd yn aml yn hala ysgryd arna i) yn dechrau gweithio, gan agor 'yn meddwl a galw arna i i fynd 'mlaen. W i'n teimlo lli brawychus o adrenalin ac endorffinau ac yn câl 'yn llethu gan don o hunan-gyfarganfod Myn y Saith, cymaint w i angen dianc rhag y meddyliau 'ma a gadael i'r fasgl gnawdol 'ma doddi, fel mod i'n anghofio pob gronyn o ddyndod, personoliaeth, dynoliaeth – O, o, o, o, O! Ma'r gwres a'r sylweddau'n 'neud i fi ddechrau chwysu'n stêcs, a dyna'r blydi mantell yn mynd yn ddu, bron. W i'n hanner cofio mod i di dyfeisio cronfa o ddelweddau parod o flaen llaw i fod yn gefn i fi, ac yn llwyddo i'n sadio'n hunan tipyn bach. Wedi'r cyfan, w i'n meddwl, w i mor uffernol o S.E.I.K.O. – S.E.I.K.O. – S Syfrdanol; E Enigmatig; I Iwtilitaraidd; K Kadnoaidd; O Ôl-anedig, ac O, o, o, o, O – ma'n meddwl i'n drifftio'n ôl dros ddigwyddiadau mentrau blaenorol, wedi'u goruchwylio gan nawddsant yr oes narcotig, ffwng ffrîci.
Ar y Blaned Yrth, fi sy'n hebrwng y Dyddiau Olaf i mewn. Wedi teithio am dri aeon o leia, w i'n cyrraedd Mynydd Mwrno yng nghanol Peithdiroedd Prinder. Ac yno, w i'n dod o hyd i Ishakí Zlnklé Dad ac Adauvam Dlndva Fab yn ymgreinio o flaen yr Hen Dduwdodau Rhyfedd yn llyn y col-tar. Ma'n Llais Trallodus i'n cymysgu â'u geiriau a threchu'u gweddïau nhw. Er eu harswyd, mân nhw'n sylweddoli bod 'na storm dywod ddifäol chwyrn yn brochi o'u hamgylch ac yn llewygu. Mân nhw'n dihuno, wedi'u rhwymo a'u distewi ar eu hallor eu hunain; 'ffeiriaid wedi dod yn hyrddod a ddelir i lawr gan gadwyni draen. Ma' Ishakí Ihahi yn dryllio'n haid o bili-palod coch ac Adauvam Thoahatha yn ffrwydro'n haid o gardinaliaid 'sgarlad. Wrth i'r ddwy gydgymysgu, y trychfilod yn dannod yr adar, a'r avēs yn lladd y lepidoptera, mân nhw i gyd yn dod yn farwor yn tanbeidio sy'n saethu ma's gyda'r cythraul llwch. Wedyn, a Llygad Pell y Nef wedi deifio'r pridd fel bod y dŵr oll wedi diflannu oddi ar wyneb y byd, dyna bob creadur yn gorfod brwydro am ei fywyd.
            W i'n gwybod ... w i'n synhwyro ... w i'n ennill ... yn union be w i'n moyn – yn gymwys be w i angen. W i'n ildio i'r cyffuriau niferus a'r miwsig, a dechrau siglo'n sarffaidd wrth lynu at amseriad y bas yn pylsadu. Dyna reddfau fferal yn damsang ar gydwybod ddynol, deallusrwydd wedi'i foddi gan y secretiadau'n diferu o'r ffurfiau tonnog, anweledig yn 'yn rhwydo i. Ma'r llwydni llesmeiriol yn 'nghadw i'n gadarn, gan stopio fi rhag ffricio wrth i fi baratoi at ddisgyn i lawr i'r nawfed lefel. Dyna ddrewi'r Thorlin yn cilio – menywod, hanner bodau dynol, dynion, a chnawd artiffisial – a gyda fe, curo poenus chwant. Yng nghefn 'yn meddwl, ma' rhwbeth yn 'yn atgoffa i mod i'n dal i ymgorffori mewn cnawd. Ond mor hoenus yw rhyfeddodau deunyddiau fferyllol yn yr oes oleuedig 'ma! Wedi'r cyfan, ma' pethau wedi datblygu'n helaeth ers y dyddiau danjerus, anhyfryd, anobeithiol pan o'dd ambrosia ffug yr unig beth ar gâl i'ch gwthio chi dros ymyl y diben a gorfodi'r trawsffurfio. Ac iiiiiieeee – O, o, o, o, O! W i mor S Swrealaidd; E Esoteraidd; I Iawnbarch; K Kaleidosgopaidd; O Octopwsaidd – mor, mor, mor, mor, mooooor!
W i'n ymrithio yn Llwyn Xatlaltvazsu ar ffurf sffêr o ectoplasm seimllyd, Yno, Davuth ac Elena, rhieni cynta'r Thorlin, sy'n cofleidio fel pâr o frochion wedi gwylltio o wanc ar fynydd o bomgranadau wedi'u hanner bwyta, dan gusanu, griddfan a chosi'i gilydd â blodau, a rholio o gwmpas dan chwysu, bron â marw o ecstasi. Yn gynta, w i'n dod yn nyth o nadredd yn gwingo yn datgan ag un llais: "Rhaid i'r hyn a ddechreuwyd bellach gâl ei gwblhau. Yr ydych wedi selio'ch ffawd. Davuth Tha-vutha sydd yn cynrychioli goliwiad yr Haul Disglair, a hela bob amser, a brwydro i greu traddodiad, sadrwydd, purdeb, a doethineb. Elena El-nela sydd yn dangos gwylltineb y Lleuad Anwadal, na gaiff byth ei dal, a gwêl, deall, a chaniatáu drygioni, trais a gormes lle bo raid."
     Dan losgi gan eu hawyddau bwystfilaidd, dyw'r cenawon dryslyd ddim yn dal ar 'ngeiriau i. Ac felly, dyna fi'n dod yn fadfall ddirfawr, wenwynig, felen, ond yn ddi-fudd. O'r diwedd, w i'n 'achan golygus â gwallt golau, Xlotlringku Vlaltanlu-tnalzse, a gallu gorffen 'yn araith: "Ewch rhagoch ac amlhewch; ffrwythwch, epiliwch a lluosogwch! Paratowch i ledaenu'ch hadau ar y Ddaear, a thros yr Holl Fyd ma's o law. Penderfynwch beth sydd orau i'ch llwyth a gwnewch yr hyn sydd ei angen i gâl hyd iddo. Gwybyddwch y gwir; ond byddwch yn barod i ddywed celwyddau. Dysgwch fwynhau'r chwys a'r boen, gan mai'r rheini ydy'ch etifeddiad chi. Parchwch fywyd; ond cyfaddefwch bwysigrwydd lladd. A phan ddaw'r Angau, Hthohla, Ndl'hro, Folahalu, cofleidiwch ef, oblegid hwnnw ydy'ch anrheg fwyaf chi."
     Wedi meddwi ar gariad, all yr un o'r cariadon ifanc ddim gwrthwynebu 'ngeiriau swynol ond annealladwy, sy'n sbarduno'u cyplu cnawdol. A gwres eu hangerdd gynyddu, dyna nhw ill dau'n rhoi gwaedd mor dreiddiol nes iddi rwygo twll yn neunydd realiti. Drwy'r bwlch y gwthir y ddau efell unfath, Knayho a Vlahlo, dau hanner yr undod a enir o egni'r ffrwydrad. Y rhain fydd yn paru'n gyson, a lladd ei gilydd, ac wedyn ymlafnio i adfywio'r cariad lladdedig. W i'n agor 'yn adenydd cennog a hwylio yn eu sgil, i ledaenu gwychder, rhyfeddod a dychryn ledled y cosmos.
Ta be, ma' digalondid diawliaid ar gâl yn hawdd erbyn hyn, i'r rhai sy'n gwybod ble i'w gâl (ac yn gallu ei fforddio fe). Ac ar ben 'ny, ma' hud madarch meddyginiaethol yn stopio dirboen gorfforol rhag sbwylio'r hwyl – mor frwnt â dim byd – ac yn 'neud i'r jolihoetio deimlo'n fwy dymunol o lawer. Ac wrth gwrs, fi sy yn y canol, yn actio a gwynio, ond yn gweld popeth o'r gororau ar yr un pryd nawr, mewn cawdel serennog o ddymuno a boddhau; fi sy'n toddi a ffrwydro, yn câl randibŵ a mynd yn wyllt. A, dyma ddirgelion sbeis syfrdanol – Pendroni pararhesymegol glân ar genhedlu a marw – 'Nid mawr yw'r Dienyddiau, er bod llawer wedi dywed mai nerthol ac erch ŷnt, gan nad ydynt hwy. Mor, mor, mor, mor ddrwwwwg (ddim)! (Nage mewn triliwn o flynyddoedd enillan nhw – a finnau ar aur du – o!) O, o, o, o, o – W i mor S Sardonig; E Etheraidd; I Iraidd; C Cablaidd; O Oeraidd – O, o, o, o, oooooo!
Dan yr Haul Deifiol, w i'n plymio ar wynt o'r môr, gan gwympo i'r pridd ocraidd, meddal o dan y caeau emrallt. Yno, yn ddwfn dan y ddaear, ble ma' saproffytau ffiaidd yn treulio, dileu a ffrwythloni, w i'n ymgymysgu â'r cnawd yn pydru, y penglogau gwag, a'r esgyrn maluriedig. Yn nentydd sabl ebargofiant, w i'n cipio'n ôl arswyd gwybod ymhlith y boen ddryslyd y gwyll, wedi dewis fforffedu 'mywyd 'yn hunan yn gyfan gwbl, ond eto heb gymryd 'yn lle ymhlith rengoedd yr ymadawedig. Wedyn, wedi 'ngoleuo gan y tân meddylgar o'r pitsh yn llosgi yn 'nwrn i, w i'n treiddio i neuaddau niwlog Heli-hrelí, wedi pontio Agendor Colled yn nadu.
     Ymhlith y rhew annioddefol, ma' 'ngras cry i'n adfywio ac yn cynnal y meirw'n cysgu. W i'm yn barnu, ond yn lle 'ny'n rhoi iddyn nhw'r anrheg o go' perffaith. Ma' pob pechadur yn datgan ei enw a'i fethiannau di-rif, ac innau, gyda thrugaredd creulon, yn gwrthod eu dinistrio ond yn ei orfodi fe i'w hadde'. Ma'r dadebru ingol 'ma'n hadu sborau cwsg sy'n hedfan i lan drwy'r Pedwar Byd. Wrth iddyn nhw godi, dyna nhw'n blaguro yn flodau, gloywddu ond angylaidd, a'u coesynnau pigog yn tagu a llowcio'r byd effro oll, sy'n gwaedu nodd saffir, byw. Ar y gair, dyna un arall o gylchoedd di-baid bywyd yn gorffen yn ddirybudd, a'r un nesa'n rhuthro i mewn.
            Ewch 'mlaen, dwedwch! S – E – I – K – O, w i mor ffycin S.E.I.K.O. – S Selog; E Egnïaidd; I Iawnyddol; K Kyllellaidd; O Ofnol, O, o, o, o, O! S.E.I.K.O.! O, o! O, o na bawn i wedi creu fy Arswyd-scôp fy hun! Ond, na, na – w-w-w – 'nâth dyfyn-ysbryd 'Nhada Dieflig ddiflannu gyda'r hen foi, ac w i'm yn gallu codi digon o egni ar yr un pryd ac yn yr un lle i 'neud e. Ta be, o, o, o, o, o – fi – fi – yw'r Mab Darogan a Zharnadh Vdhajrah – fi yw pawb – ym mhob man – bob amser. Ac wrth i fi ddod yn nes am y tro cynta yn y cnawd at y crochan hunllefus o bres gwyrdd a'i gargo o slwj du gyda'r bwriad amlwg o weithredu'n ddibetrus yn 'yn meddwl i – dyna Dagrau Mileinig Zundlakla yn dechrau gweithio'n iawn! Ie'n wir! O, o, o, o, o!! SEIKO! – Mwynhad angylion ... dyma fi'n dod! — PYNK!
[ó] "Y rhai a gâr y Tynghedau cymaint nes eu bod yn marw ym mlodau eu dyddiau, y maent gyntaf yn eu gwallgofi."
[ø] "Rheoleiddio Eiddgarwch, Uchelgais a Braw'n Wrth-gydffurfiol."
---