---
---
A post-modern scrawler from Brighton –
Called Pete,
His audience strove not to frighten –
That's neat;
With words crude, lewd, rude,
That shock broods of shrewd prudes:
Instead he just tried to enlighten –
How sweet!
[South Wales Evening Post: 01/11/18 as PM]
---
---
---
In secondary school I studied Humanities in the form of French, Spanish and Latin (and just one year of Welsh), English Lang and Lit, and Religious Studies, alongside Science in the form of Chem, Phys, Biol and Maths. Torn between "the two cultures," I ended up pursuing the latter as a career. Despite that, I never forsook the former, and carried on playing seriously with language, and was lucky to be able to practise my skills by writing poems and reciting in school Eisteddfodau.
I maintained and developed my interest in language throughout my time at Uni, thanks to the possibilities of the Cambridge Tripos system, reading loads, winning a couple of scholarships, and devoting my spare to time to indulging in "language (sub-)creation." I have developed this since then into a creative study of "language invention" called "aleolinguistics." More information is available here.
I'd been creating poems to support and illustrate the "Enflame Newcastle" and "Enchant Newcastle" series I was writing on "the language of magic and the magic of language." My first foray into poetry performance was at the North East Voices Poetry Slam held in Northumbria University Library in November 2009, which I really enjoyed, despite my trepidation. (Dumped by FaceBook a couple of days prior, standing to recite was one of the hardest things I've ever done, but the atmosphere was so supportive, it spurred me on.)
I was made redundant from my job as Senior Lecturer in Applied Mathematics at Northumbria at the end of 2011, having spent 12 years contributing vigorously to the flourishing mathematics teaching provision, doing lots of admin, and having gained a Royal Society Young Researcher Award in the first couple of years of my appointment. In that time I also had various external roles such as chairing the Science Council's Chartered Scientist Award Committee on various occasions, and working as Lead Moderator for the University's Access to Higher Education course.
When I moved back to Swansea in 2012, I started attending "Poets in the Bookshop" at Tŷ Llên, the Dylan Thomas Centre. I also started Creative Writing and Psychotherapy Practitioner classes with the Department of Adult and Continuing Education (DACE) at Swansea University. I graduated in 2014 with a Certificate of Higher Education (Distinction) in Creative Writing / Psychotherapy (as well a Distinction in Egyptology).
I would like very much to thank my excellent mentors, Andrew Hubbard, and Dr Catriona Ryan (on the writing side), and Ms Dianne Godden and Ms Viv Kelly (on the psychotherapy side). Both of these aspects inform the two threads of my creative work and my ongoing personal development to a great extent. Dr Ken Griffin was a truly inspiring teacher, too, in Egyptology – I wanted to understand hieroglyphs, but quite sensibly, this turned into a study of all of Ancient Egyptian culture and society.
Once I had written and really "worked up" a substantial number of poems, I started to attend the many "open-mic" poetry events that happen all over Swansea (these include "Talisman", "Mad as Birds" and "Howl" – thanks so much to Rebecca Lowe, Natalie Ann Holborow, and Iqbal Malik, the organisers, for their unstinting encouragement and support).
Having honed the poems through performance, and created plenty of new ones, they started appearing in the South Wales Evening Post. I've had 2 poems published in "The Seventh Quarry Poetry" (Issue 32 Summer/Autumn 2020), edited by Peter Thabit Jones, with several more lined up in 2021, I am promised – space permitting – although the competition for space is unbelievable!
In Sandalle's International "Five 'n' Ten" Play Writing Competition (2014) I was Runner-up with several submissions in the Five-minute Monologue division. In 2016 I reached the semi-final of the Swansea Poetry Slam at Cinema and Co. 2017 saw me gaining 100% in the California Institute of Arts online "Sharpened Visions" Poetry Workshop Seminars (Certified by Coursera).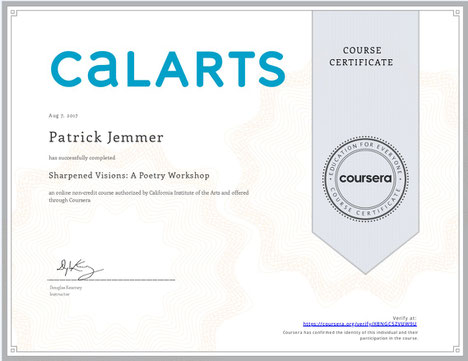 In the 12th Welsh Poetry Competition (International English Language Poetry Contest, 2018), I gained a Special Mention for the poem presented here as 'Late Bloomer.' In the Creative Futures Literary Awards Competition (2018), I reached the Short-list (18 out of 500) for 'Chemistry Lessens' (a poem) and 'Chemistry A - Z: An Ultra-Modern Fairy-Tale' (a prose piece); and yes, the theme was 'Chemistry'!
I was a participant in the "New World, New Beginnings" poetry workshop as part of the Swansea University "Being Human Festival" in November 2020. I was invited to perform work I had written, and this was recorded and broadcast; two poems have been published in the resulting collection, edited by Owen Sheers, Professor of Creativity at Swansea, who led the workshop alongside Eric Ngalle Charles.
I also participated in, and contributed work at, the excellent "Writing the Fantastical" workshop (run by Dr Anne Lauppe-Dunbar) as part of the same "Being Human Festival" later in November 2020. I am delighted to say that the piece I produced has now become part of "Tall Tales 1 Leaping."
Chris Norris, Emeritus Professor of Philosophy at Cardiff University, expert in English Literature and Literary Theory, and author of many volumes of philosophical poetry has described my poetry as "... very fine - formally spot-on, vividly imagined and intellectually as well as intuitively agile ... widely ... rang[ing] and with a light touch where needed."
I have been a Tutor in Welsh for Adults with Swansea University's Academi Hywel Teifi since 2020, and I enjoying this (comparatively) new role immensely. I teach primarily via ZOOM, which presents both considerable challenges and many opportunities. I was nominated by four separate students / groups (two groups at the university, and two private students) for an "Inspire! Tutor Award" in 2021. I was nominated again in 2022, both by university and private groups, and this time was one of the finalists in the competition [see below].
The 2021 commendation stated:
"We in the Learning and Work Institute would like to congratulate you for all your achievements. We certainly recognize the excellent work you do, and your obvious determination in going an extra step to support and inspire your learners to achieve their aims and their dreams ... We are grateful for your support and your commitment promoting the role of life-long learning in Wales."
And this year (2023), I received the following feedback:
"Although you were not selected as the final award winner, we at Learning and Work Institute would like to congratulate you on your success in being a finalist. As a finalist, you were one of a small group of tutors being considered by our expert panel. The panel have an incredibly difficult job in choosing a final award winner and this year was no exception. We recognise the impact of the wonderful work that you do, to contribute to the adult learning sector and your commitment to go over and above, to support and inspire your learners to transform their lives through adult education."
In 2022, I was most honoured to be nominated by a group of private Welsh for Adults students for the "Chancellor's Award" at Swansea University in the category of "Outstanding contributions to our University's role as a champion for heritage and culture in Wales." I had been teaching this group through the University (on the WJEC/CBAC Mynediad Course) and have carried on working with them privately at their request (on the WJEC/CBAC Sylfaen Course) when no other suitable corporate provision could be arranged. We are now about halfway through the course, and looking forward to attacking Canolradd and Uwch together in the future!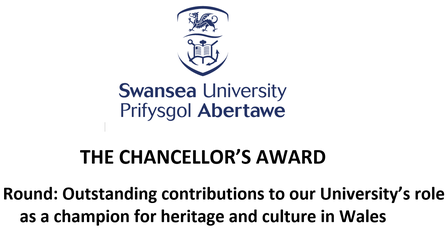 I have written around half a million words – bilingually, in both Welsh and English – for the pioneering website "Parallel.Cymru", as well as doing a great deal of editing and translating. This material is also presented (and expanded upon!) here.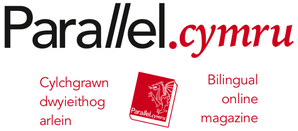 I won the "Learners' Prose Medal" in the National Eisteddfod 2016 in Abergavenny, and the Chair in the "Eisteddfod Dafarn" for Learners organised by Swansea University Academi Hywel Teifi in 2018. Here are pictures of the handsome stained-glass trophy (actually curved into a "wave-shape"), and of "y Gadair" I was honoured to be able to keep in my home for a year following the award of the prize.
I work as a self-employed educational consultant, running the highly successful Study Help UK Educational Consultancy service, supporting people in education from KS3, through GCSE and A-Level, to undergraduate and postgraduate level throughout the UK. I started out providing help primarily in science and maths. As my expertise has increased through my own accredited study and personal experience, I have begin to provide tuition in English and Welsh language and literature as well.

I organise the "Swansea Philosophy" community discussion group on a voluntary basis. In 2014 I was nominated for a "Dr Sidney J Parnes Global Fellowship" by group-members on the basis of my work in public engagement with critical thinking and community education. I received the following commendation:
"The Creative Education Foundation and the Dr Sidney J Parnes Global Fellowship program are truly honored with the outpouring of applicants for the inaugural year of the program. The selection of the first group of Fellows has been very difficult. While you have not been selected as one of the five 2015  – 2016 Parnes Fellows, we hope that you will continue to pursue your vision for a better world and that we may work together in the years ahead."

In 2015 I gained completed the fascinating and challenging "Introduction to Philosophy" Course from Edinburg University (Verified by Coursera): unfortunately this does not appear on my "Accomplishments" page on Coursera for some reason.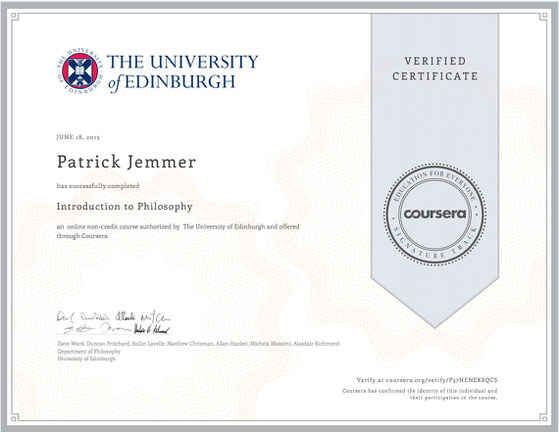 I really want to thank all my family for their love; and also thank all my current supportive friends in Swansea (the late, great John Birmingham; the late Mr Adrian Joseph; John and Dr Sue; Lorn, Beth, Chris M, Paul, and Paul S; the truly magical Chris P; Professors Chris and Val Norris, Dr Jeff Gibbs, Dr Karen Reid); and those who've put up with me, and nurtured me previously (especially Cliffy B and Dr Dave Harrison, Ian McGill, Diane Carter, Dr Paul Attinello, Janet Brown, Mr Joseph McAnelly, and Mark Morris in Newcastle). Without you, I would not be here today – "Diolch o Galon"!
---
---
The dectet's a doughty little ditty,
Ten lines that scan fine and are pretty;
Feet get hacked off bit-by-bitty;
It holds its shape: quite gritty;
Melting now: still pithy;
Iceberg-verse, witty;
Freeze, if you will;
Read on still;
Until –
Nil!
[South Wales Evening Post: 21/02/20 as PM]
---
In deep delved-down mulch,
Well-drained, uncompacted,
Your single corm squirts
Tight tubular trunk;
There petioles branch,
Flare into base-sheaths,
Laminar blades, splash
Spiralled frond-chunks.
When you're mature,
Then you stop leafing,
Instead inflorescing
Flower-spike sprouts;
With bracts spacing bud-rows,
Male flowers chase females'
Inferior womb-tips
Where petal-parts pout.
And then you die off,
Old hardy perennial;
Only soil offshoots
Graft memories behind:
But hearts poke out fingers,
Drooping in bunches:
Leathery berries,
Taut ravishing rinds.
My huge herby plant,
I'll muck-spread your humus,
Musa flower, mother
With pseudo-stem roots:
Curvy, soft-centred,
Starch-infused, clustering,
Stretched-out tiaras
Stuffed gorgeous stiff fruit.
I'll munch you, banana,
Chow down your isotopes;
But – watch it – I'm plantain:
Cross-breed no false hopes!
[Written for the California Institute of Arts
"Sharpened Visions" Poetry Workshop
(Coursera Certified) in 2017]
---