---

---
"A man is as weak as smoke,
and in the soil he is destroyed;
it is here and now we are to live."
– Etruscan proverb
from 'Principles of Mentalist Poetry'
by Professor Jelena Pekar.
"All things that wither are sent but as guidelines;
The Earth's Lack of lustre thus outstrips its confines;
Escaping description, here all lies completed;
By feminine soul untruths' wiles are defeated."
– from 'Mystic Chorus' by P Mamrick
(a version of 'Chorus Mysticus' in 'Faust Part 2'
by Johann Wolfgang von Goethe).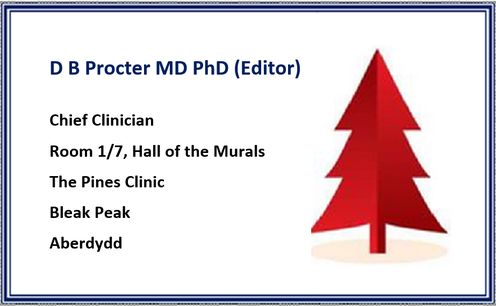 In remote lands over the Great Grey Sea (so runs the story I've heard), Daud (according to his own words, which he recited to me during the very long but enchanting talk-and-listen sessions that I was forced to endure in Room 1/7 almost every day), had been worrying that his sister, Jelena, the 'extra-terrestrial princess', would leave him in the end. when she married Stjepan. And then – horror of horrors! – he would have to grow up, as it were, and mature. He was correct to some extent, as Jelena was on the verge of becoming a famous poet by the time their Father died in suspicious circumstances, and so she left the family home to travel and teach throughout the world over the Seven Sinful Seas. She is by now, would you believe it, a chaired professor in Aberdydd Poly-varsity, and we use many of her revolutionary methods, and especially 'mentalist poetry,' to good effect here. 
Regarding Stjepan, of course, Daud was incorrect in a way, and without being too coarse, the former had his own problems with identity, and otherwise, including addiction to substances from foreign parts, called 'stunning spice,' made from monkey droppings. I cannot claim a speck of knowledge about, or of experience of, such a substance; the ones we use most often here in the Clinic are pure, unadulterated, and a lot more expensive; they are of clinical quality, could we say? 
In any case, Daud was brought to Aberdydd by the Old Soldier soon after his father departed to the Black Pools of the Nw Yrth. Unfortunately, according to Jelena's account, she would be much too busy to visit her brother ever again, and there would not be much contact between them in our lovely sea-side town either before he went to meet his forefathers. 
'Losing' his sister was a shocking blow to Daud's spirit (he was using the name David by then, a practice based on his over-the-top love for Aberdydd), and he responded terribly. He had been doing his level best with us in the Clinic to start, but he was fundamentally a rebel, and he wanted to translate works by Shake-Shaft and Mamrick into Kimbric rather than study the appointed courses. Of course there were other youths too, orphans, and ones with strange talents, and so on, under our care here at the time. But as usual David was not very fond of his fellow-pupils at all. 'Zed-Men' was his mocking name for them, as they did not have the same powers as he did, in his opinion. More than anything else he used to complain about the lessons in pure and applied numerology and suchlike, remembering distasteful things from his childhood overseas, probably.
But these were not the main courses being provided here at that time. To be totally correct, we were concentrating on topics which are much more useful for our would-be super-heroes, such as scientific astrology, practical alchemy, transformation studies, and mental manipulation, which were taught by the Old Soldier who was working for the cause before he ascended to glory. Well, I am guessing that that was his intention from his last words, namely, 'Pure is a man's soul, Life nought but a trembling flame, Which dies as it rises,' whatever that means. 
David expressed his dissatisfaction towards everyone and everything, and especially towards the 'oppressive forces of the hateful authorities' (whoever they may be) through defacing the buildings around Aberdydd Poly-varsity, and this very Clinic, with symbols of the rebel forces from the old Motherland. And in every one of his adventures, David received constant support from the man called Steffan Grossmann who was volunteering here in the Clinic.
Steffan, who is sad, wise, and enormous, should have become a holy numerologist working for the World-Wide Church after leaving the Unitechnic, in the opinion of his Mother, who is as pure as driven snow. Then, he would govern the Universe (or an important region of the Earth at least) from Emerald Town, correcting mistakes, and replacing disorder with order. Before he disappeared as suddenly as a thief in the depths of the night, his absent Father believed that he should go on to earn fistfuls of filthy lucre (not to mention the legal tips, and the usual and unusual bribes), through serving his country and his compatriots as People's Representative in Government House. 
As it happened, the three of them were terribly disappointed because of the disastrous and short-lived adventure in the Venerable Institute of Higher Learning. After suffering a nervous breakdown because of his personal experiences and his use of illegal drugs, which caused him to experience terrifying visions, and, on occasions, to try and kill himself, he created for himself a fantasy world based on horror-comics. He used to tell his stories to David before they were eventually published in the underground press. 
One of his worst outrages occurred when David 'kidnapped' his faithful friend, and escaped in a stolen white van, fleeing from the Patriotic People's Militia (and some Armed Vicars) in the early hours of the morning. I have not been able to discern what kind of relationship existed between the two lads as Steffan will not explain. Were they sparring partners, fighters for freedom and peace, rebels without cause or clue, members of some new-age cult, brothers in the war to survive, or just silly boys who should have known better?
Several things are sure, however, namely: that Steffan could not decide what to do with his life, having experienced considerable trouble whilst trying to study at the Unitechnic; that he was hoping to find inspiration regarding his future and direction in life; and that he was experiencing a mixture of joy and terror from getting to know his sister, Helen, who had, strange to relate, just come to the Clinic without warning as a 'trainee mentalist' (those are her words, not mine). 
One need only say that the two lads had very colourful ideas based on the comics of which they were so fond, involving Transforming the Whole World in accordance with the teachings of two weird groups of otherworldly beings who could interfere with the life and fate of everything on the face of our round Earth, and who would do so at the least excuse. As well as that, there were in the antics of the two of them, elements of magical practices which were devised by the lads themselves to all appearances. I am not sure whether they succeeded, through their games, in creating a real imaginary world, as it were, populated by characters, events, history, and languages. 
However, it appears to me that considerable confusion existed in David's mind about the true nature of Steffan's identity. It is likely that the former often thought that the latter was Stjepan. Never mind about that, when the lads drove the vehicle into a tree, David's memory was upset even worse than before, and he lost his former sense of identity entirely. The two young things were in a coma for a considerable time, something that caused the Old Soldier to experience awful trouble for some reason I do not at all understand even now. And, very strange to relate, he was inconsolable when they recovered – from happiness, I would say, without a doubt, as I know him so well. 
From then on, David insisted on using the nickname Dai or Dazza (which makes me feel ill), and he tried to force Steffan to adopt a corresponding nom de guerre, namely 'Stezza' (which makes me cringe more). Furthermore, Dai and Steffan would go around the countryside like a pair of inseparable twins, organising free dance-parties here and there, contrary to every rule set by the Local Public Committee (not to mention the commands of the National Government). The following piece was composed by Dai as an 'alternative life-history,' using the technique called 'pottering about,' under the influence of drugs or trance on occasions, as part of his treatment here in the Clinic.
Across the lambs a shadow falls, 
And furthermore, beside grove's wall, 
In old mute coomb (or maybe vale),
Where secret still, and steep, winds trail,
On hill, chock-full of withered pines –
So sullen – dumb – dark virtue's shrine,
Where, now, 'neath harsh-eyed gaze of moon, 
Live tribes of truly clueless loons,
In cottage poor, and mansion fine,
Oh Gods, they grow not wisdom's vines, 
(But bear, perchance, the seeds of lust)! 
From birthing-cry to death's last gust, 
They screech with pain from spectral scar,
Each day locked tight by word-charmed bars – 
By shadow red and bloody flesh –
Until returns fate's scythe afresh,
To hound them down through field and dell – 
And blood pours out 'midst flame-stream fell. 
If one man dies, then all survive;
Through him will human-kind all thrive? 
In this innovative method, perfected by me myself here in our experimental Clinic, the patient dreams, imagines characters, and invents situations without restraint – as if he were 'shepherding a flock of shadows' – and then he acts out the fantasy, in order to bring the secrets of the unconscious to light, and reach mental wholeness. And it's fair to say that majority of Dai's prognostications were extremely accurate, after interpretation, to be honest. So, the story of Daud, David, or Dai, continues, like some graphic novel, from a viewpoint located here in the Clinic amidst the pines in Aberdydd. One must remember however that whilst one set of characters (Daud, Stjepan, Jelena and Ivan) are quite different to the others (David, Steffan, Elen and John; or Dai, Stevo, Helen and Jack) on the surface, there are many similarities between their personalities and their relationships, deep down – in my professional opinion at least. 
And I should know, and the course of my desires shall not be averted, despite how the Old Soldier tried to prevent me, to his own selfish ends. For I am the only man up to now, who has understood, and declared, the words of the Amasus Ritual to open a gate between our usual world of useful symbols and images, beautiful and magical, and some other world, which is fundamentally other, and full of horrors and wonders more real than reality itself, and who still lives yet! 
---
---

---
"Mor wan â mwg yw dyn,
ac yn y pridd dinistrir ef;
ar hyn o bryd, yn y fan a'r lle, rydym i fyw."
– Diarheb Etrwsgeg o 'Egwyddorion Barddoniath Feddyliaethol' gan Yr Athrawes Jelena Pekar.
"Popeth byrhoedlog anfonir yn arwydd;
Diffyg y Ddaear sy'n tyfu mor erwydd;
Heb ei ddisgrifio, yn y fan'ma y'i cwplir;
Hanfod menywod a'n harwain o anwir."
– o 'Corws Cyfriniol' gan P Mamrick (fersiwn o 'Chorus Mystycus' yn 'Faust Rhan 2' gan Johann Wolfgang von Goethe).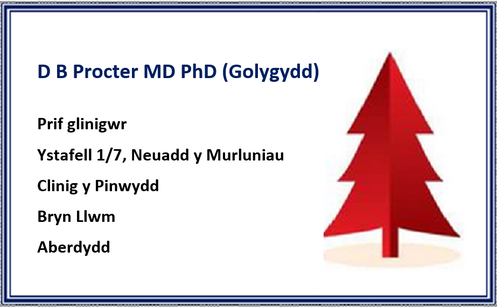 Yn nhiroedd anghysbell tros y Môr Mawr Llwyd (felly y rhed y stori rwy wedi'i chlywed), roedd Daud (yn ôl ei eiriau ei hun a adroddai wrthyf fi yn ystod y sesiynau sgwrsio a gwrando tra hir ond hudol y'm gorfodid i'w dioddef yn Ystafell 1/7 bob dydd bron), wedi bod yn poeni mai ei ymadael yn y pendraw a wnâi ei chwaer Jelena, y 'dywysoges arallfydol', pan fyddai wedi ymbriodi Stjepan. Ac wedyn – arswyd y byd! – byddai'n rhaid iddo dyfu i fyny fel petai, ac aeddfedu. Roedd ef yn gywir i ryw raddau, am fod Jelena ar fin dod yn farddes enwog erbyn i'w Tad farw mewn sefyllfaoedd drwgdybus, ac felly gadawodd hi'r cartref teuluol am byth i deithio a pherfformio trwy'r byd tros y Saith Môr Pechadurus. Mae hi bellach, gredech chi, yn athrawes gadeiriol ym Mholy-ysgol Aberdydd, a defnyddiwn ni lawer o'i dulliau chwyldroadol, ac yn enwedig, 'barddoniaeth feddyliaethol,' yn gelfydd yma.
Ynghylch Stjepan, wrth gwrs, roedd Daud yn anghywir mewn ffordd, a heb fod yn rhy aflednais, roedd gan y cyntaf ei broblemau ei hun gyda hunaniaeth, ac fel arall, gan gynnwys caethineb i sylwedd o wledydd estron, o'r enw 'sbeis syfrdanol,' wedi'i wneud o faw mwnci. Ni allaf fi honni rhithyn o wybodaeth na phrofiad ynghylch y fath sylwedd; mae'r rhai y byddwn ni'n eu defnyddio gan amlaf yma yn y Clinig yn bur, digymysg, a llawer drutach; maent o ansawdd clinigol, ddylem ddweud.
Pa un bynnag, daethpwyd â Daud i Aberdydd gan yr Hen Filwr yn fuan ar ôl i'w Dad ymadael i Byllau Du'r Nw Yrth. Yn anffodus, yn ôl cyfrif Jelena, yr oedd hi'n rhy brysur o lawer i ymweld â'r brawd byth erioed, ac ni fyddai lawer o gysylltiad rhyngddynt yn ein tref hyfryd ar lan y môr ychwaith cyd iddo fynd i ymuno â'i gyndadau.
Yr oedd 'colli' ei chwaer yn ergyd ysgytwol i enaid Daud (roedd yn defnyddio'r enw David erbyn hynny, arfer a seiliwyd ar ei gariad dros ben llestri tuag at Aberdydd), ac ymatebodd yn enbyd. Roedd wedi bod yn gwneud ei orau glas gyda ni yn y Clinig yn y dechrau, ond rebel yn y bôn ydoedd, a dymunai ef gyfieithu gweithiau gan Cynhyrfwr-gwaywffon a Mamrick i'r Gimbreg yn hytrach nag astudio'r cyrsiau penodedig. Wrth reswm roedd glaslanciau eraill hefyd, plant amddifaid. a rhai a chanddynt ddoniau rhyfedd, ac yn y blaen, dan ein gofal yma ar y pryd. Ond fel arfer, nid oedd David yn hoff iawn o'i gyd-ddisgyblion o gwbl. 'Dynion Sed' oedd ei enw gwatwarus arnynt am nad oedd ganddynt yr un pwerau ag roedd ganddo ef, yn ei farn. Yn anad dim y byddai'n cwyno am y gwersi mewn rhifoleg bur a chymhwysol ac ati, gan gofio pethau annifyr o'i febyd tramor, ond odid.
Ond nid y prif gyrsiau yr oeddem yn eu darparu yma y pryd hynny oedd y rheiny. A bod yn fanwl gywir, roeddem yn canolbwyntio ar bynciau sydd yn bwysicach o lawer ar gyfer ein huwch-arwyr mewn bwriad, megis astroleg wyddonol, alcemeg ymarferol, astudiaethau trawsffurfio, ac ystumio meddyliol, a ddysgwyd gan yr Hen Filwr oedd yn gweithio tros yr achos cyn iddo esgyn i ogoniant. Wel, rwy'n dyfalu mai dyna oedd ei amcan gan ei eiriau olaf, sef, ' Glân yw enaid dyn, Nid bywyd ond fflam hygryn, Drenga wrth godi,' beth bynnag yw ystyr hynny.
Mynegai David ei anfodlonrwydd tuag at bawb a phopeth, ac yn enwedig at 'rymoedd gormesol yr awdurdodau atgas' (pwy bynnag fônt) trwy ddifetha'r adeiladau o amgylch Poly-ysgol Aberdydd, a'r Clinig hwn ei hun, ag arwydd lluoedd y gwrthryfelwyr o'r hen Famwlad. Ac ym mhob un o'i anturiau, derbyniodd David gefnogaeth gyson gan ddyn o'r enw Steffan Grossmann, oedd yn gwirfoddoli yma yn y Clinig.
Dylai Steffan, sy'n drist, call, ac enfawr, fod wedi dod yn rhifolwr glân yn gweithio i'r Eglwys Fyd-Eang ar ôl gadael y Prifdechnig, yn nhyb ei Fam, sydd cyn wynned â'r ewyn ar y dŵr. Wedyn, byddai'n rheoli'r Bydysawd (neu ryw ranbarth pwysig o'r Ddaear o leiaf) o Dref Emrallt, gan gywiro camgymeriadau, a rhoi trefn yn lle anrhefn. Cyn iddo ddiflannu mor sydyn â lleidr yng nghrombil y nos, yr oedd ei Dad absennol yn credu y dylai Steffan fynd yn ei flaen i ennill dyrneidiau o fudrelw (heb sôn am y cil-dyrnau cyfreithlon, a'r llwgrwobrau arferol ac anarferol), trwy wasanaethu ei wlad a'i gyd-wladwyr fel Cynrychiolydd y Werin yn Nhŷ'r Llywodraeth.
Fel y digwyddodd, cafodd y tri ohonynt ei siomi'n enbyd oherwydd yr antur drychinebus a byrhoedlog yn Hybarch Sefydliad Addysg Uwch. Ar ôl dioddef o waeledd nerfol o ganlyniad i'w brofiadau personol a'i ddefnydd o gyffuriau anghyfreithlon, a berai iddo brofi gweledigaethau brawychus, ac, ar adegau, ceisio lladd ei hun, creodd ef fyd ffantasi'n seiliedig ar lyfrau comics arswyd. Arferai fe ddweud ei storïau wrth David, cyn iddynt gael eu cyhoeddi o'r diwedd yn y wasg ddirgel.
Digwyddodd un o'i gastiau gwaeth pan wnaeth David 'herwgipio' ei ffrind ffyddlon a dianc mewn fan wen wedi'i dwyn, gan ffoi rhag Milisia'r Bobl Wlatgar (a rhai Ficeriaid Arfog) yn oriau mân y bore. Dydw i ddim wedi medru canfod sut beth oedd y perthynas rhwng y ddau lanc gan na fydd Steffan yn esbonio. A oeddent yn bartneriaid paffio, brwydrwyr tros ryddid a heddwch, rebeliaid heb achos na chliw, aelodau rhyw gwlt oes newydd, brodyr yn y rhyfel i oroesi, ynteu ddim ond bechgyn gwirion a ddylai fod wedi gwybod yn well?
Sawl peth sydd yn sicr, fodd bynnag, sef: na allai Steffan benderfynu beth i'w wneud gyda'i fywyd, wedi profi cryn drafferth wrth geisio astudio yn y Prifdechnig; ei fod yn gobeithio cael hyd i ysbrydoliaeth ynghylch ei ddyfodol a'i gwrs trwy fywyd; a'i fod yn profi cymysgedd o orfoledd ac arswyd o ddod i adnabod ei chwaer, Helen, a oedd, ryfedd dweud, newydd gyrraedd y Clinig heb rybudd fel 'meddyliaethydd dan hyfforddiant' (dyna'i geiriau, nid yr eiddof fi).
Nid oes ond rhaid dweud bod llawer o syniadau lliwgar iawn gan y ddau lanc wedi'u seilio ar y comics roeddent mor hoff ohonynt, o ran Trawsffurfio'r Byd Oll yn unol â dysgedigaeth dau grŵp rhyfedd o fodau arallfydol a allai ymyrryd mewn bywyd a thynged popeth ar wyneb ein Daear gron, ac a fyddai'n gwneud felly ar yr esgus lleiaf. Ar ben hynny, yr oedd yng nghastiau'r ddau, elfennau o ymarferion hudol a ddyfeisiwyd gan y llanciau'u hunain yn ôl pob golwg. Dydw i ddim yn sicr a lwyddasant, trwy chwarae eu gemau, i greu byd dychmygol go iawn, fel petai, wedi'i boblogi â chymeriadau, digwyddiadau, hanes, ac ieithoedd.
Fodd bynnag, ymddengys yn amlwg imi y bu cryn benbleth yn bodoli yn ymennydd David ynglŷn â gwir hunaniaeth Steffan. Mae'n debyg bod y cyntaf yn meddwl yn aml mai Stjepan oedd yr ail. Ni waeth beth a fo am hynny, pan yrrodd y llanciau'r cerbyd i goeden, dryswyd cof David hyd yn oed yn waeth nag o'r blaen, a chollodd ef ei synnwyr hunaniaeth blaenorol yn llwyr. Yr oedd y ddau greadur ifanc mewn coma am gryn amser, rhywbeth a achosai i'r Hen Filwr brofi trafferth ofnadwy am ryw reswm nad wy'n deall o gwbl hyd yn hyn. A, rhyfedd iawn adrodd, yr oedd ef yn anghysuradwy pan wellasant – gan lawenydd, ddywedwn i, heb os nac oni bai, o'i adnabod cystal.
O hynny ymlaen y mynnai David ddefnyddio'r llysenw Dai neu Dazza (sydd yn codi pwys arnaf fi), a cheisio gorfodi Steffan i fabwysiadau ffugenw cyfatebol, sef 'Stezza' (sydd yn gwneud imi grynu'n fwy). Ymhellach, âi Dai a Steffan fel pâr o efeilliaid na ellid eu gwahanu o amgylch y cefn gwlad, gan drefnu partïon dawns rhydd yma a thraw, yn groes i bob rheol a osodwyd gan y Pwyllgor Cyhoeddus Lleol (heb sôn am orchmynion y Llywodraeth Genedlaethol). Cyfansoddwyd y darn canlynol fel 'hanes bywyd amgen,' gan Dai gan ddefnyddio'r dechneg o'r enw 'botsian,' o dan ddylanwad cyffuriau neu swyngwsg ar dro, fel rhan o'i driniaeth yma yn y Clinig.
Fe ddisgyn cysgod dros yr ŵyn, 
Ac ar ben hynny ger mur llwyn,
Mewn hen gwm mud (neu hwyrach glyn), 
Sy'n serth a dirgel hyd yn hyn,
A'r tyle'n llawn o binwydd crin –
A swrth – heb sain – llawn tywyll rin,
Lle, 'nawr, dan drem y lleuad lem,
Fe drig teuluoedd tra di-glem,
Mewn bwthyn tlawd a phlasty coeth,
Myn brain, ni thyfant wynwydd doeth,
(Ond dwg, efallai, hadau gwanc)!
A chri eu geni hyd eu tranc,
Yw sgrech o loes gan rithiol graith; 
A'u huddir beunydd gan swyn iaith –
Gan gysgod coch a gwawdlyd gnawd – 
Hyd nes y dychwel cryman ffawd,
I'w hela nhw dros gau a phant –
Ac arllwys gwaed mewn fflamllyd nant. 
Os un fydd farw, pawb fydd fyw –
A achub e'r holl ddynol ryw?
Yn y dull arloesol hwn, wedi'i berffeithio gennyf fi fy hun yma yn ein Clinig arbrofol, bydd y claf yn breuddwydio, dychmygu cymeriadau, a dyfeisio sefyllfaoedd, heb lestair – fel petai'n 'corlannu praidd o gysgodion' – ac wedyn bydd yn actio'r ffantasi, er mwyn dod â chyfrinachau'r anymwybod i'r amlwg, a chyrraedd cyfanrwydd meddyliol. Mae'n deg dweud mai manwl dros ben oedd y rhan fwyaf o argoelion Dai, ar ôl dehongli, mewn gwirionedd. Felly y mae stori Daud, David, neu Dai'n parhau fel rhyw nofel graffig, o safbwynt a leolir yma yn y Clinig ymhlith y pinwydd yn Aberdydd. Rhaid cofio fodd bynnag mai tra bo un set o gymeriadau (Daud, Stjepan, Jelena, ac Ivan) yn eithaf gwahanol i'r lleill (David, Staffan, Elen a John; neu Dai, Stevo, Helen a Jack) ar y wyneb, mae llawer o debygrwydd rhwng eu personoliaethau a'u perthnasau yn y bôn – yn fy nhyb proffesiynol o leiaf.
A myfi a ddylai wybod, ac ni ddargyfeirir hynt fy nymuniadau, er sut i'r Hen Filwr geisio fy rhwystro er ei fwyn hunanol ef ei hun. Am mai myfi yw'r unig ddyn hyd yn hyn sydd yn deall, ac wedi datgan, geiriau Defod Amasus i agor porth rhwng ein byd arferol ni o symbolau defnyddiol a delweddau hardd a hudol, a rhyw fyd arall, sydd amgen o'r gwraidd, ac yn llawn arswydau a rhyfeddodau mwy real na realiti ei hun, ac sydd yn dal i fyw eto!
---